President Slams Attempts to Tie Iran's Economy to Vienna Talks
December, 07, 2021 - 15:05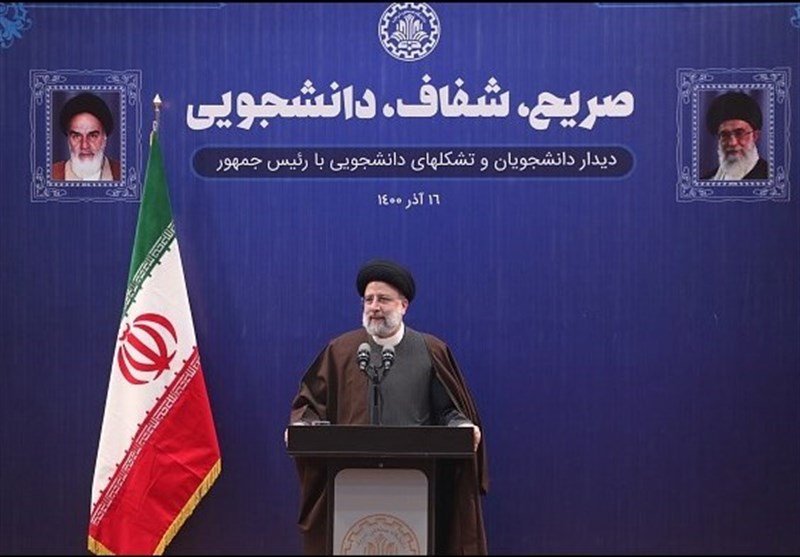 TEHRAN (Tasnim) – Iranian President Ebrahim Raisi denounced some malevolent attempts at relating the country's economy to the JCPOA negotiations with an increase in the rate of foreign currencies.
In an address to students at Sharif University of Technology in Tehran on Tuesday, Raisi decried the efforts to link the currency prices to the nuclear negotiations that the country is holding in a dignified manner.
"We have detailed information that some are trying day and night to raise the currency rates simultaneous with the (Vienna) negotiations and to tie the negotiations to economy in order to impose their demands on the nation," the president said.
He said the intelligence organizations are identifying those ill-wishers.
"These individuals, some at home and some abroad at the virtual and real circles and space, are seeking to raise the currency prices," the president added.
The president also noted that unlike the first days after his administration took office in August, the country's currency resources are in good conditions at present and there is no need for concern.
The Iranian rial has fallen to its lowest ever rates against the US dollar on the unofficial market in recent days after the seventh round of the Vienna talks on the revival of the Joint Comprehensive Plan of Action (JCPOA) ended without any definite result.