Iran Presents List of US Acts Harming Vienna Talks
December, 13, 2021 - 14:51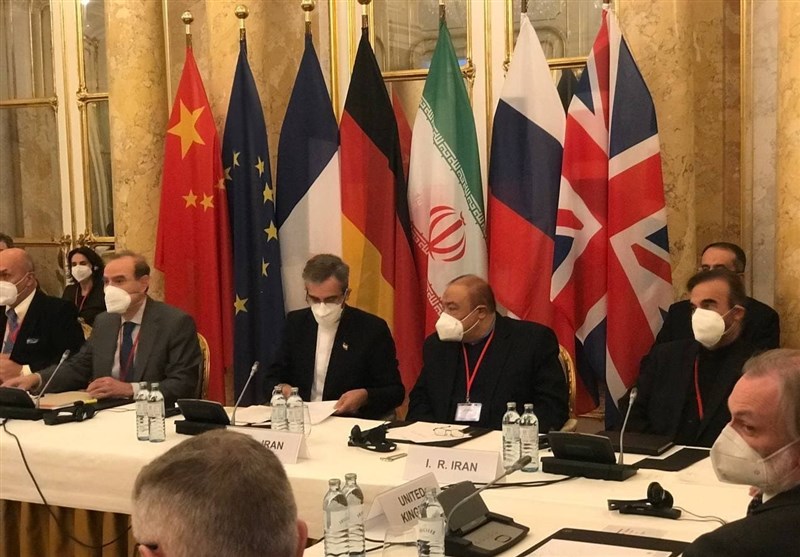 TEHRAN (Tasnim) – The Iranian team engaged in the Vienna talks on the revival of the 2015 nuclear deal has compiled a list of US sanctions that have been imposed in the course of negotiations, arguing that Washington cannot expect to rejoin the JCPOA and mount pressures on Tehran at the same time.
The delegations representing Iran and a number of other countries taking part in the Vienna talks have reportedly protested the US government's move to impose fresh sanctions on Tehran as the new round of the JCPOA negotiations are going on in the Austrian capital.
The Iranian team of negotiators has also compiled and presented a list of the sanctions that the US has imposed during the previous round of negotiations, stressing that Washington cannot claim to be willing to return to the JCPOA while it carries out and intensifies the so-called maximum pressure campaign against the Iranian nation.
The Iranian negotiators have also made it clear that the continuation of such American approach would backfire and further complicate the situation in the negotiations.
The JCPOA was abandoned by former US president Donald Trump in May 2018. Trump then targeted Iran's economy with what he called a "maximum pressure" campaign, which failed to compel Iran to negotiate a "new deal."
Iran and the five remaining parties to the JCPOA -- Germany, Britain, France, Russia and China -- began the talks in the Austrian capital in April with the aim of removing the sanctions after the US, under President Joe Biden, voiced its willingness to return to the agreement.