Iran, Jordan Discuss Palestine, Afghanistan
December, 19, 2021 - 13:33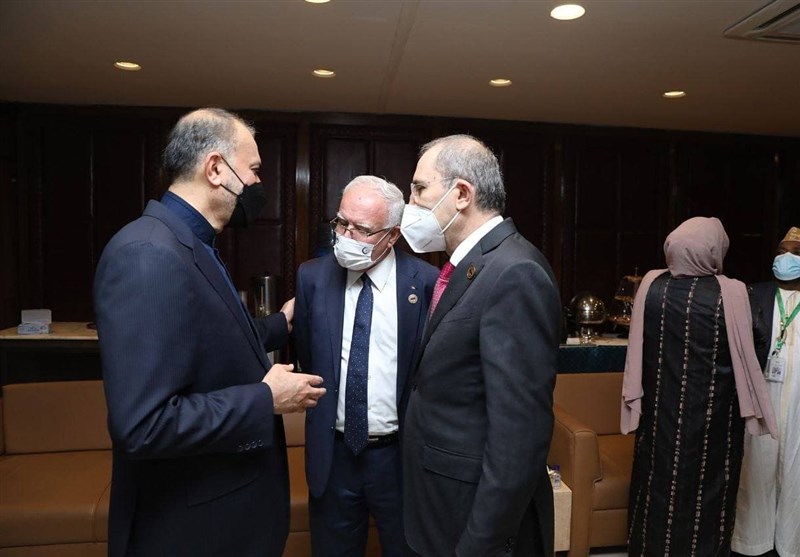 TEHRAN (Tasnim) – The foreign ministers of Iran and Jordan talked about various issues on the sidelines of an OIC meeting in Pakistan, including the latest developments in Afghanistan and Palestine.
Iranian Foreign Minister Hossein Amirabdollahian and his Jordanian counterpart Ayman Safadi held a meeting on the sidelines of an emergency session of the Organization of Islamic Cooperation (OIC), held in Islamabad on Sunday.
The two senior diplomats discussed a range of issues in the meeting, such as the relations between Tehran and Amman and the regional developments.
They also talked about the situation in Palestine and Afghanistan and the latest developments relating to the Vienna talks on the revival of the Joint Comprehensive Plan of Action (JCPOA).
The foreign ministers of the OIC members have gathered in Pakistan for an emergency meeting focusing on the crisis in Afghanistan.