Iran Urges Saudi Arabia to Exercise Diplomacy
December, 20, 2021 - 13:17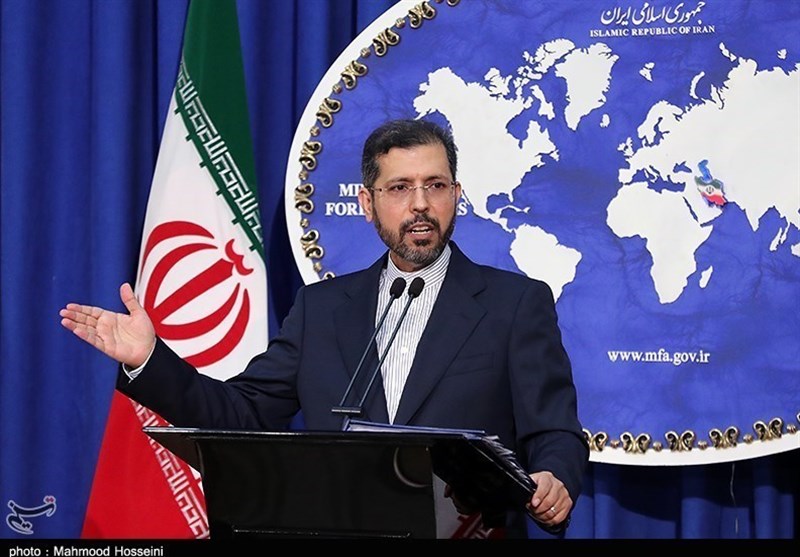 TEHRAN (Tasnim) – Progress in the talks between Iran and Saudi Arabia depends on how serious Riyadh is, the Iranian Foreign Ministry spokesperson said, inviting the kingdom to opt for diplomatic approaches and avoid interfering in the internal affairs of others.
Speaking to reporters at a press conference on Monday, Saeed Khatibzadeh said no new development has taken pace in the course of talks between Iran and Saudi Arabia.
"We are still waiting for Riyadh's response. The progress of the negotiations depends on the seriousness of the other side," he said.
Khatibzadeh added that Iran is prepared to steer the negotiations on bilateral and regional issues towards an understanding as much as the Saudis show seriousness.
"We invite Riyadh to (opt for) political and diplomatic solutions and not to interfere in the internal affairs of other countries," the spokesman stated.
The Iranian diplomat emphasized that inclusive regional arrangements hinge on mutual respect and understanding of the realities.
Diplomatic relations between Tehran and Riyadh soured following the January 2016 execution of Shiite cleric Sheikh Nimr al-Nimr, an outspoken critic of the Saudi monarchy, in Saudi Arabia. Riyadh cut ties with Tehran afterwards, responding to attacks by angry protesters on its embassy in the Iranian capital.
Saudi Arabia's military campaign against Yemen as well as the death of hundreds of Iranian Hajj pilgrims in a deadly crush in Saudi Arabia's Mina in September 2015 had prepared the ground for the deterioration of tensions between Tehran and Riyadh.