Iran Attends New Round of Astana Talks on Syria
December, 22, 2021 - 09:57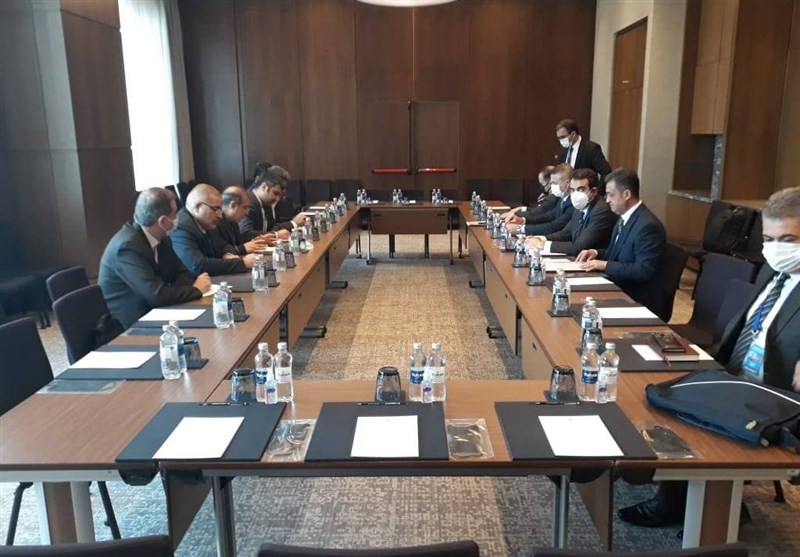 TEHRAN (Tasnim) – Iranian diplomats took part in the 17th round of the Astana conference to weigh plans for the settlement of the crisis in Syria.
The 17th Astana conference on Syria has been attended by delegations from Iran, Russia, Turkey, Syria, the Syrian opposition, as well as Lebanese and Iraqi delegations as observers.
On the first day of the talks on Tuesday, the Iranian delegation, headed by Ali Asghar Khaji, the special adviser to the foreign minister, had a detailed meeting with the Russian delegation led by Russia's Special Envoy for Syria Alexander Lavrentiev.
Different subjects were discussed in the meeting, including the situation in Idlib and the south, the formation of the seventh session of the Constitutional Committee, the Zionist regime's aggression against Syria, the US' withdrawal from Iraq and Syria, and the results of the Russian delegation's visit to Tehran.
The two sides also stressed the need to preserve the sovereignty of Syria and hold a new meeting of the Constitutional Committee. The Iranian side once again called for the withdrawal of the American troops from Syrian territories.
It was also decided that the Astana Summit of heads of state be held in Tehran at the beginning of 2022. The meeting of foreign ministers will also be held before the summit of heads of state, the Iranian Foreign Ministry's website reported.
On the first day of the Astana meeting, the Iranian delegation also met with the Turkish delegation. In the gathering, the participants highlighted the brotherly and historical relations between the two countries, and talked about the following issues:
-The Astana Summit of heads of state will be held in Tehran at the beginning of next year.
- The Astana foreign ministers' meeting will be held before the main summit.
- Emphasizing the need for the Syrian Constitutional Committee to continue its work to achieve the desired goals and review new plans of mutual interest and the need to deepen and consolidate the Astana process as the most important and effective political process to resolve Syria's problems.
- The issue of US withdrawal from Syria and the different possibilities of this topic.
- The situation of the Syrian Kurds in the light of US withdrawal from Afghanistan and the need for greater reconciliation between the Syrian Kurds and the Syrian government, especially following the published news about the possibility of the US withdrawal from Syria.
- The issue of Syrian refugees and the need to provide proper conditions for their voluntary return to increase trust inside Syria and ease the problems of the countries that host refugees.
- Expressing concern over the resumption of Daesh activities in the region and the need to confront it.