AFC Women's Asian Cup: India Eyes Nothing Less than Win over Iran
January, 19, 2022 - 14:20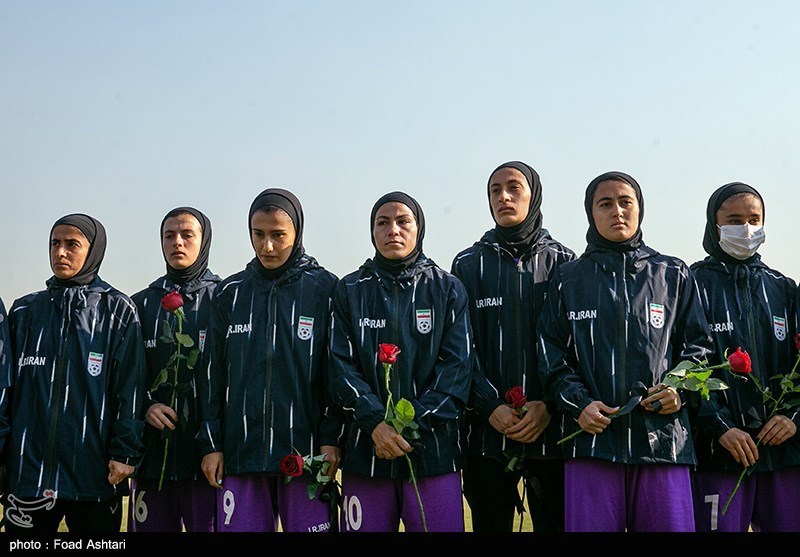 TEHRAN (Tasnim) – India, host of the 2022 AFC Women's Asian Cup, will be eyeing nothing less than victory against Iran in Group A tie, scheduled for Thursday at the D.Y. Patil Stadium in Navi Mumbai.
Chinese Taipei and China are also in the group with the top two teams from each of the three groups - along with the two best third placed teams - advancing to the quarter-finals.
Despite having beaten Iran in their previous meeting at the 2019 Women's Gold Cup, coach Thomas Dennerby does not want India to take its opponent lightly.
"The Iran match is going to be tough as we know that they are fighters with a strong defense. They will be playing a low block which will be a challenge for us to score," said Dennerby. "But I'm confident we will be able to create chances. We need to perform well to win.
"Since I have taken charge of the team the focus has been to play together as a unit. Knowing how, and when to press. We have reduced the number of long balls, and are now focusing on playing through the middle to penetrate."
India had a successful buildup with tours to Brazil, Sweden, Turkey, Bahrain and the UAE before the team settled in Kochi for centralized training ahead of the AFC Women's Asian Cup on home soil.
"We are happy with the preparations as we have been working hard for a long time. We have spent a long time working together with more than 200 sessions - tactical, technical, and physical. We feel we are ready and our target is to qualify for the quarter-finals, and we think it's a realistic target," the Swedish coach added.
"We will try to stay relaxed and focused. The players are in good shape, and they are confident. At the end, it is a football game and that is what these girls are good at.
"If we have a successful tournament, it will have a huge impact on the future. It's a big country and being successful will only increase the number of players at all levels, from grassroots to senior level," she concluded.