Iran Condemns Israeli Regime's Misuse of International Mechanisms
January, 21, 2022 - 16:31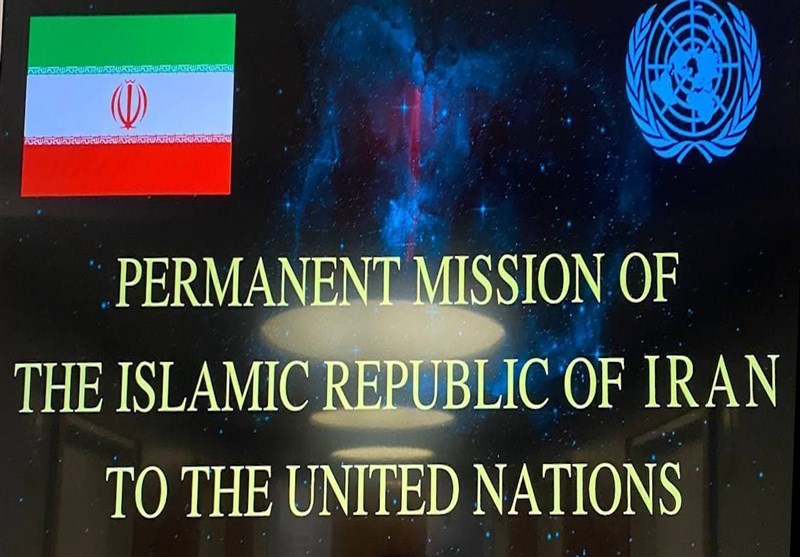 TEHRAN (Tasnim) - The Islamic Republic of Iran's Permanent Mission to the United Nations has released a statement condemning the Zionist regime of Israel's misuse of international mechanisms to justify its crimes against humanity.
The statement, delivered at the United Nations General Assembly on Thursday, emphasized that the Islamic Republic of Iran condemns genocide under any circumstances and believes it is unjustifiable.
"During World War II, Iran hosted asylum seekers from various European countries," the declaration stated, adding that racism and expansionism were at the basis of the crimes committed during that global war. These two diabolical characteristics have now been passed down to the Zionist regime.
The statement also underlined that the Israeli regime's racist policy has been documented in several international publications, but despite strong international pressure, Israel continues to carry out its atrocities.
Israel is often regarded as the region's only racist regime pursuing its expansionist ideology.
Israel has always attempted to utilize the subject of World War II Jewish victims to justify its atrocities in Palestinian territory. Over the last seven decades, the regime has broken international rules. In dealing with the Palestinian people and other surrounding nations, the Zionists perpetrated numerous crimes against humanity.
The regime has committed crimes such as genocide, terrorism, ethnic cleansing, home destruction, and siege.
The world community is supposed to avert future human catastrophes without regard for political considerations; hence, the Holocaust resolution passed on Thursday is unacceptable.
While the terms of the General Assembly resolution and the definitions contained in it are upheld, the statement states that such a document should not be regarded as a consensual approach.