Irandoost Praises Iran's Performance against India
January, 21, 2022 - 16:37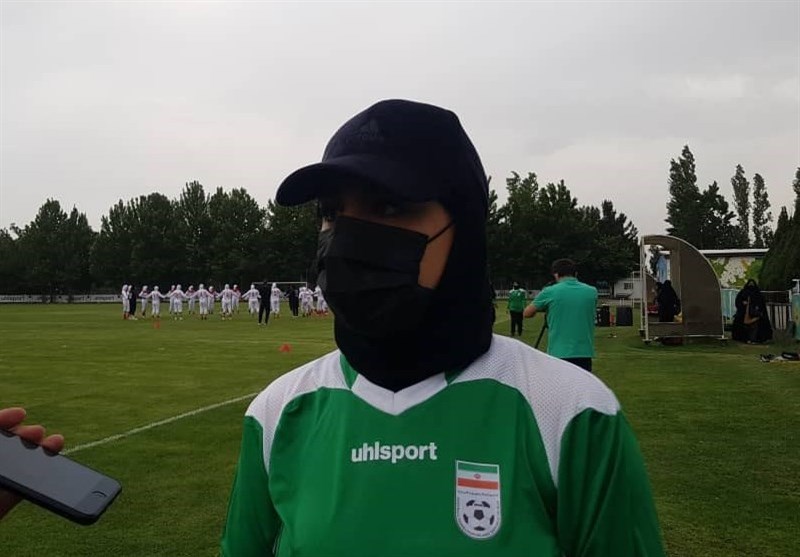 TEHRAN (Tasnim) – Iran's women's football team head coach Maryam Irandoost praised her team after the 0-0 draw against India in Group A of the AFC Women's Asian Cup India 2022 on Thursday.
Iran's strategy to play counter-attacking football worked in its favor as it kept India at bay to earn its first AFC Women's Asian Cup point at the D.Y. Patil Stadium.
Irandoost hailed her charges for showing determination and resilience against India.
"We all know that the first match is going to be tough," said Irandoost. "Even though we didn't play any international friendlies prior to the tournament, I think we performed well today.
"We did our best to keep a clean sheet and it was an important result," she added.
Among the players to earn praise was Zohreh Koudaei as Irandoost singled out the goalkeeper for pulling out all the stops to keep Iran in the game.
"Zohreh, our goalkeeper, and Hajar Dabbaghi were among the best players. Zohreh did well to stop India from scoring. Dabbaghi is a creative midfielder and because she is experienced, we told her to press the opponents.
"In the end, the plan worked in our favor and we are happy with our performance."
Playing in the AFC Women's Asian Cup for the first time is a huge step for Iran and Irandoost said the moment had plenty of significance, especially with the overwhelming support from fans.
"With this being our first match, we came here to win but India was a tough opponent. That's why we had players playing behind in defense and I'm glad we walked away with a point.
"It was special because of the positive vibes from the fans. We were really motivated and came out with a good result," Irandoost stated.