India's Dennerby Disappointed after Stalemate with Iran
January, 21, 2022 - 17:04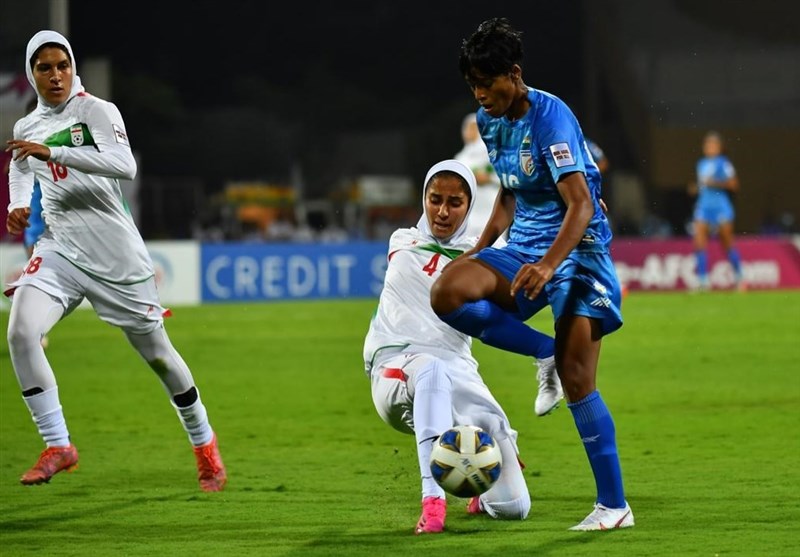 TEHRAN (Tasnim) - India head coach Thomas Dennerby expressed his disappointment with the stalemate with Iran in Group A of the AFC Women's Asian Cup India 2022 on Thursday.
The host was held to a goalless draw.
"I'm disappointed with the result," said Dennerby. "We had enough chances to score, but it is what it is. It is all down to technical skills. You are not given goals, you have to score them, otherwise you are not good enough.
"But still we get a point, so when you have a point from the first match you stay alive for the rest of the group games. It's a good thing, but when we summaries this, we should have won the game," the Swedish coach added.
India, who came into the tie as favorite, was taken aback by Iran's fearless approach and Dennerby admitted that he was initially a bit surprised.
"We were defending well. I was a little bit surprised in the beginning with the way Iran was playing. Of course, you can't never know how your opponent will play, as every game is a new game, but Iran started better than expected. We also then started taking over the game after we saw the team trying to gain more possession."
India will be aiming to make up for the missed opportunity when they face Chinese Taipei on Sunday, while Iran meet eight-time winner China PR in Group A's other fixture.