Iranian Minister Visits Baku for Talks to Ease Trade, Land Transit
January, 24, 2022 - 11:13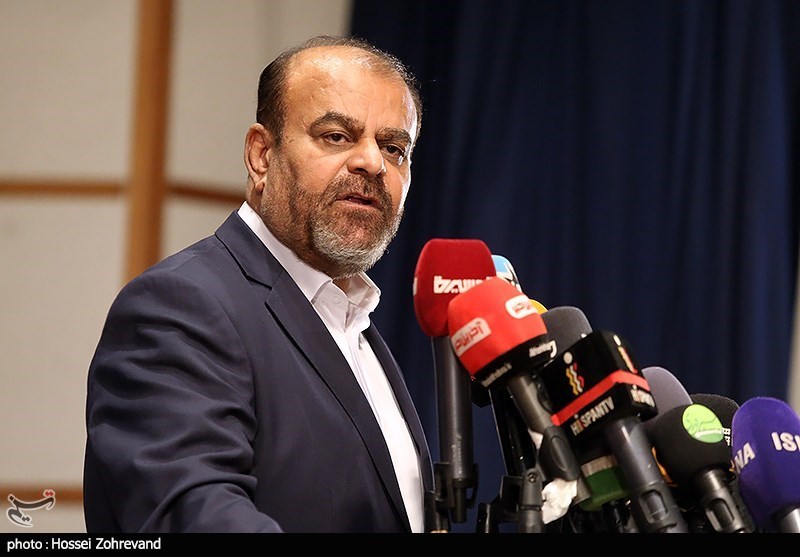 TEHRAN (Tasnim) – Iran's Minister of Road and Urban Development Rostam Qassemi travelled to the Republic of Azerbaijan for a series of negotiations with the purpose of facilitating the transportation of trade cargoes and implementing joint projects between the two neighbors.
The Iranian minister left Tehran for Baku on Monday morning and will hold talks with the Azeri officials until Wednesday, IRNA reported.
The meetings will reportedly revolve around ways to promote cooperation between Iran and Azerbaijan in the transportation and transit sectors and carry out the joint infrastructural projects.
Qassemi is going to meet with Azeri President Ilham Aliyev, Deputy Prime Minister Shahin Mustafayev, and Minister of Transport, Communications and High Technologies Rashad Nabiyev for talks about the joint construction of a bridge over the Astarachay river and the facilitation of transportation of trade shipments between the two countries.
In a meeting in Tehran in November 2021, Qassemi and Mustafayev discussed plans to enhance the economic and trade ties between the two states.
The Iranian minister had stressed the need to remove obstacles hampering trade between the two countries, including the need for Iranian trucks to pay heavy taxes while passing through the Azerbaijani territory.
Relations between Iran and Azerbaijan hit an unprecedented low in September when Azerbaijan decided to impose restrictions on Iranian trucks passing through territories liberated in a war last year with neighboring Armenia.