Iran Supports African Nations' Independence, Progress: President
January, 24, 2022 - 15:58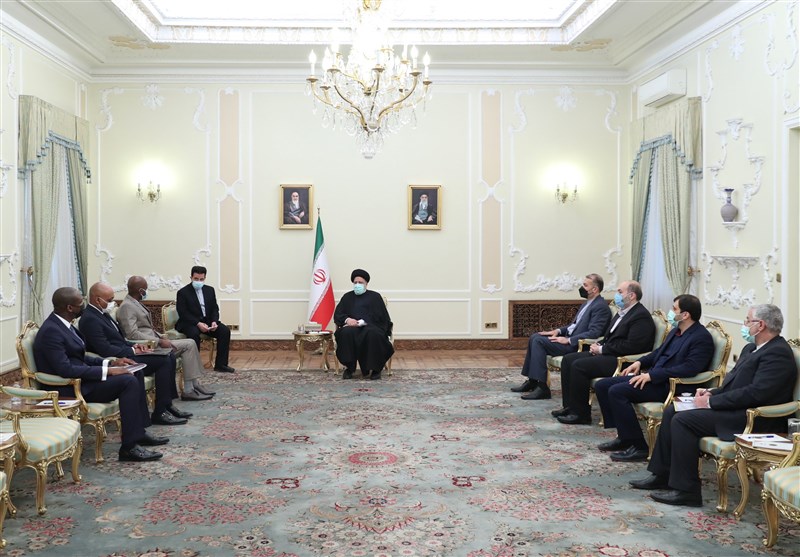 TEHRAN (Tasnim) – The Iranian president denounced the objectives and interests that the Westerners are pursuing in Africa, expressing the Islamic Republic's support for African nations' independence, development and welfare.
In a meeting with the new ambassador of Togo to Tehran on Monday, President Ebrahim Raisi said the Westerners have sought to exploit and colonize Africa throughout history and are still pursuing their interests there in the present day.
Lauding the African nations for their efforts to protect their independence and stand against the excessive demands, the president said, "The African countries have the necessary capacities for development and growth, and the Islamic Republic of Iran support the independence, progress and welfare of the African people."
Describing plans to establish and strengthen relations with the African states as a priority in Iran's foreign policy, he said Iran seeks to enhance relations with the African countries, including Togo, in all fields.
For his part, the incoming Togolese envoy said his country trusts Iran's stances in the course of expansion of ties, hoping that the two countries would broaden economic cooperation.
The ambassador also condemned the cruel Western sanctions against the independent nations.