Togo Eager to Work with Iranian Companies
January, 25, 2022 - 16:38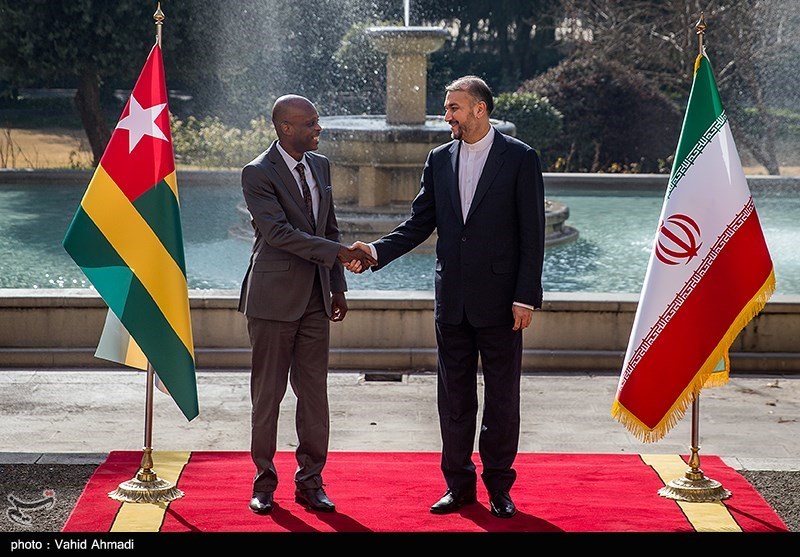 TEHRAN (Tasnim) – The foreign minister of Togo invited Iranian companies to cooperate with the African country in the implementation of development projects.
In a meeting with his Iranian counterpart in Tehran on Tuesday, Togolese Foreign Minister Robert Dussey expressed his country's readiness to broaden the economic and trade relations with Iran.
Pointing to the opportunities for cooperation between Tehran and Lome in various fields such as education, health sector and energy, Dussey invited Iranian companies to take part in the implementation of development projects in the West African state.
For his part, Iranian Foreign Minister Hossein Amirabdollahian voiced Tehran's determination to boost relations with African countries in all fields of mutual interest.
Highlighting the capabilities of the Iranian companies in the economic, scientific, technological and health sectors, the foreign minister expressed Iran's readiness for cooperation with Togo in various fields.
In the meeting, the two senior diplomats also agreed on the establishment of a joint working committee, exchange of trade delegations, and possibility of opening of embassies in Tehran and Lome.
In a meeting with the new ambassador of Togo in Tehran on Monday, Iranian President Ebrahim Raisi expressed the Islamic Republic's support for African nations' independence, development and welfare.
Describing plans to establish and strengthen relations with the African states as a priority in Iran's foreign policy, the president said Iran seeks to enhance relations with the African countries, including Togo, in all fields.