Iran Will Continue to Boost Its Missile Power, Top General Says
February, 09, 2022 - 14:37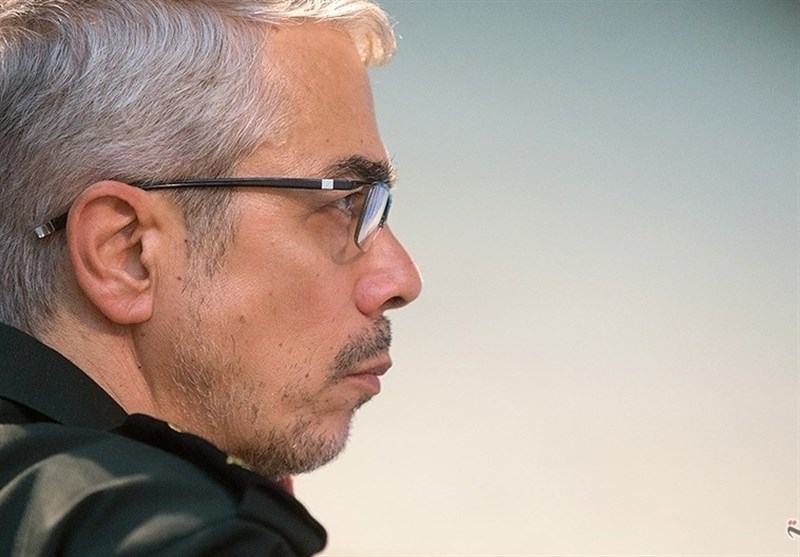 TEHRAN (Tasnim) – Iran will press ahead with plans to expand its missiles capabilities in qualitative and quantitative terms, Chief of Staff of the Iranian Armed Forces Major General Mohammad Hossein Baqeri said.
The Islamic Revolution Guards Corps on Wednesday unveiled 'Kheibarshekan' (castle buster), a ballistic missile capable of hitting targets within a range of 1,450 kilometers with pinpoint accuracy.
In comments after unveiling the missile, Major General Baqeri said the Islamic Republic will continue to step up the quality and quantity of its missile power constantly in order to stand against the "aggressors, the global arrogance and the homicidal Zionists".
Branding the enemies of the Iranian nation as the stooges of the US and the Zionist regime, the senior general said the Islamic Republic's deterrent power, which has frightened the adversaries, must be maintained and strengthened.
Iran's deterrent power is dynamic, not stagnant, the commander stated.
Known as a third-generation long-range Iranian missile, 'castle buster' is propelled by solid fuel and is capable of penetrating into missile shields with high maneuverability during the landing stage.
The modified design of the missile has reduced its weight by a third compared to the similar missiles.
The advanced missile has been fully designed and manufactured by the local experts of the IRGC Aerospace Force.