Qatar Visit A Step toward Activating Diplomacy with Neighbors: Iran's President
February, 21, 2022 - 12:42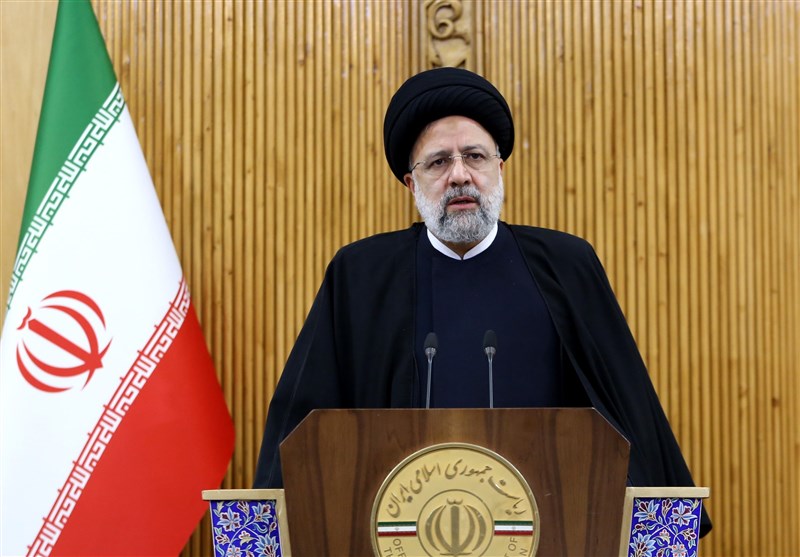 TEHRAN (Tasnim) – Iranian President Ibrahim Raisi said his trip to Qatar is aimed at activating diplomacy with neighbors, especially with the countries of the Persian Gulf region.
Speaking before leaving Tehran for Doha on Monday morning, the president said, "We view this visit as a step toward activating diplomacy with neighbors, Persian Gulf countries in particular, and to use their capacities to develop political and economic ties."
He noted that the trip is made at the official invitation of Qatari Emir Sheikh Tamim bin Hamad Al Thani, adding that expansion of relations with the friendly and brotherly country of Qatar and attending the Sixth Summit of Heads of State and Government of the Gas Exporting Countries Forum (GECF) in Doha are among its objectives.
Boosting cooperation in economic and energy fields will be among the areas for talks in the visit, Raisi stated.
He went on to say that there will also be talks with leaders of the countries attending the GECF summit.
A delegation of senior officials, including the ministers of foreign affairs, oil, and cultural heritage, tourism, and handicrafts, accompany the president in the visit to Doha.