Officials Weigh Plans for Evacuation of Iranians from Ukraine via Romania
February, 28, 2022 - 10:29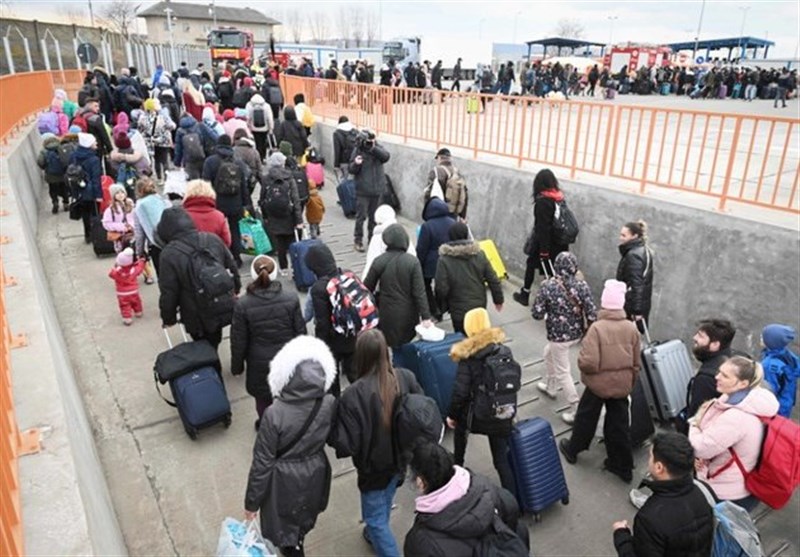 TEHRAN (Tasnim) – Diplomats from Iran and Romania at a meeting in Tehran discussed ways to help Iranian citizens leave crisis-hit Ukraine through the Romanian territories.
On Sunday, Iran's deputy foreign minister and the director general for the Mediterranean and East European affairs of the Iranian Foreign Ministry met with the Romanian ambassador to Tehran to discuss Romania's assistance in helping with the safe exit of Iranian citizens living in Ukraine.
Mohammad Hassan Habibollahzadeh described the safe return of Iranian citizens living in Ukraine as an important concern of the government of Iran.
He called on the Romanian side to make the necessary arrangements for those Iranian citizens who intend to return to their country through Romania, the Foreign Ministry's website reported.
For her part, Romanian Ambassador Mirela Grecu referred to the Iranian government and nation's concern for the health of their citizens.
She said Romania is ready to cooperate with the embassy of Iran in Bucharest to help Iranians seeking to leave Ukraine through Romanian territory.
She reassured Iran that the Romanian government will not hesitate to provide any assistance in this regard.