Iran Backs Efforts to End Siege of Yemen: Spokesman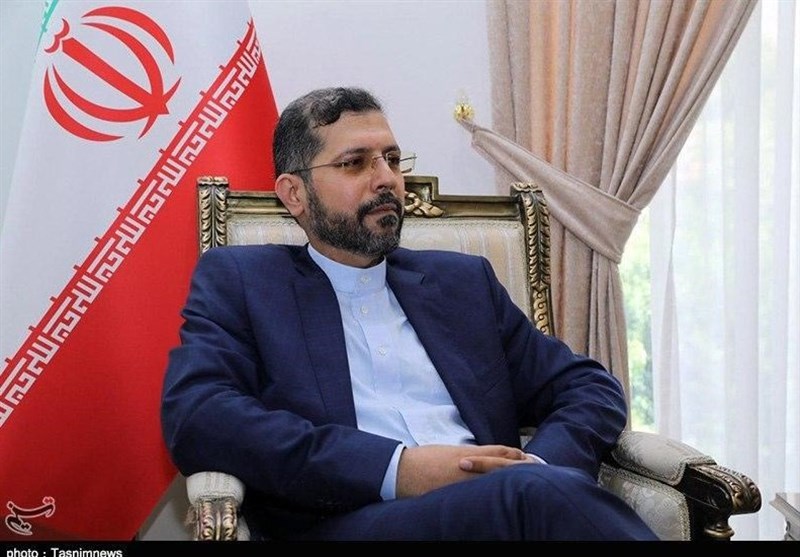 TEHRAN (Tasnim) – The spokesperson for the Iranian Foreign Ministry reiterated Tehran's support for the political settlement of the crisis in Yemen, welcomed the recent ceasefire, and hailed initiatives for the complete lifting of the blockade on the Arab country.
"Tehran seeks to make the voice of the Yemeni nation heard across the world through the United Nations and its partners in the region," Saeed Khatibzadeh told Yemen's Arabic-language al-Masirah television network on Monday.
"We welcome the ceasefire in Yemen and creation of the atmosphere for the complete lifting of the siege and the realization of a political settlement," he added, Press TV reported.
Also on Monday, Iranian lawmakers condemned the Saudi-led devastating war on Yemen, expressing their support for brave resistance of Yemenis in the face of the aggression.
The 234 lawmakers said in a statement that as the atrocious war in Yemen enters its eighth year, "we condemn this blatant aggression and call for an end to military strikes, the killing of the oppressed Yemeni people, and the lifting of the blockade on the country."
Saudi Arabia launched the devastating war against Yemen in March 2015 in collaboration with a number of its allies and with arms and logistics support from the US and several Western states.
The objective was to bring back to power the former Riyadh-backed regime and crush Ansarullah resistance movement, which has been running state affairs in the absence of an effective government in Yemen.
The war has stopped well short of all of its goals, despite killing hundreds of thousands of Yemenis and turning the entire country into the scene of the world's worst humanitarian crisis.