119 Mass Shootings Reported in US since Beginning of 2022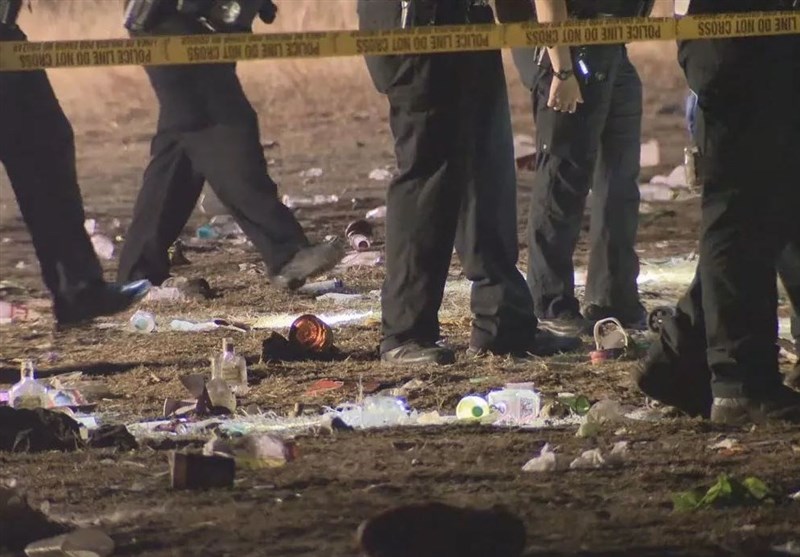 TEHRAN (Tasnim) – At least 10,806 deaths were reported in the United States, including 398 minors, as 119 mass shootings have taken place across the US since the beginning of this year, according to data from The Gun Violence Archive.
Of those killed in the mass shootings across the US, 937 were minors, while another 8,558 people were injured by gunfire ,which shows an increase in both the number of deaths and injuries from gun violence in the country compared with the same period last year.
By the time that this report was published, more than 116 people have lost their lives and more than 92 people have been injured in a daily basis, due to gun violence in the United States.
Just after this data was released, another mass shooting happened in Southern Dallas on Saturday night, in which one person was killed and multiple others were injured.
Gunfire broke out Saturday about 11:30 p.m. in the 5000 block of Cleveland Road when one person shot into the air, leading to an argument, García said. Then, another unknown person fired into the crowd. No arrests have been made, according to DallasNews.
The shooting killed Kealon Dejuane Gilmore, 26, and wounded 16 others — all of whom were listed Monday as stable, police said. The victims ranged in age from 13 to 29, and included men and women, police said. One person was injured but wasn't shot. It wasn't clear how that person was injured.
The shooting happened two weeks after one teen was killed and nine others were wounded at a shooting at The Space Dallas, a party venue in South Dallas near US Route 175. About 1,000 people were at a spring break party when gunfire erupted between multiple people, wounding victims who the chief has said were waiting in line and caught in the crossfire. Police have not announced any arrests.
The shooting stirred calls for action after a spate of deadly shootings in cities across the country, including one in Sacramento, Calif., on Sunday that killed six people and injured a dozen others.
Nicole Hockley, whose son, Dylan, was killed in 2012 in a shooting at Sandy Hook Elementary School in Connecticut, said in a written statement that people "must move beyond collective outrage" and take action to stop gun violence.
She cited research from the Gun Violence Archive that said 91 people were killed and 246 people were injured in instances of gun violence over a 72-hour span this weekend.
"Body counts, terror, mourning and grief followed by statements of 'thoughts and prayers' have become a weekly routine in the U.S." said Hockley, who is also the co-founder and CEO of the nonprofit Sandy Hook Promise. "This tragic pattern makes it easy to think that gun violence is an inevitable part of the American way of life. But this is one epidemic in our nation that is entirely preventable."