One Killed in Israeli Raid on Palestinian Refugee Camp of Jenin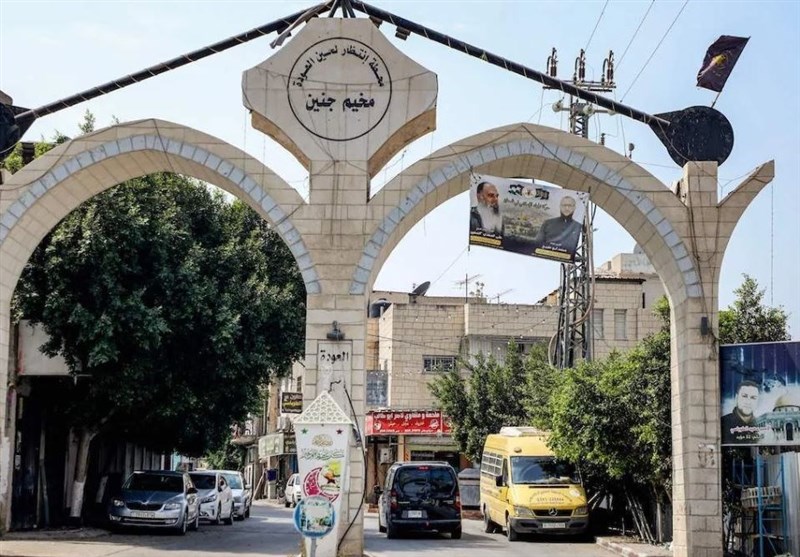 TEHRAN (Tasnim) – A Palestinian was killed by Israeli gunfire in the West Bank refugee camp of Jenin, the Palestinian health ministry said.
Israeli security forces carried out a raid on Saturday on the West Bank home of the gunman who carried out a retaliatory shooting attack against Israeli settlers in Tel Aviv, Palestinian media reported.
The Palestinian Authority health ministry said four Palestinians were wounded by Israeli fire and had been taken for treatment at Jenin hospitals.
Medical sources also reported that Palestinian resistance fighter Ahmad Saadi was shot dead by the Israeli occupation army during the ongoing attack on Jenin Camp in the occupied West Bank.
The Israeli army confirmed it was carrying out an operation in the city of Jenin and the adjacent refugee camp, but gave no further details.
Jenin is widely seen as a fertile soil for resistance of Palestinian people against Israeli aggression. The Palestinian resistance fighters who carried out the attacks against illegal Israeli occupiers in Bnei Brak last month and Tel Aviv on Thursday both came from the Jenin area.
According to the Palestinian reports, the Israeli troops attacked and ransacked the home of Ra'ad Hazem and questioned his relatives.
Meanwhile, witnesses reported that the Palestinian resistance fighters launched an explosive device at the Israeli occupation army during a raid of Jenin Camp. According to Palestinian media reports, the resistance fighter's family has two houses in the area — one in the Jenin refugee camp and another in the village of Deir Ghazaleh.
Hazem's father, Fathi, is a former security prisoner who previously served as an officer in the Palestinian Authority's security services in Jenin.
The family of Ra'ad Fathi Khazem, the slain Palestinian gunman who carried out the shooting operation at Dizengoff Street in Tel Aviv, are refusing to turn themselves in to the Israeli army right now in Jenin Camp.On Friday, Fathi praised his son's actions to a crowd gathered in front of the family home and promised for victory in near future.
"Your eyes will see the victory soon. You will see the change. You will achieve your freedom… God, liberate the Al-Aqsa Mosque from the desecration of the occupiers," Fathi said, according to a footage.