Rockets Reportedly Hit Al-Asad Military Base Housing US Troops in Western Iraq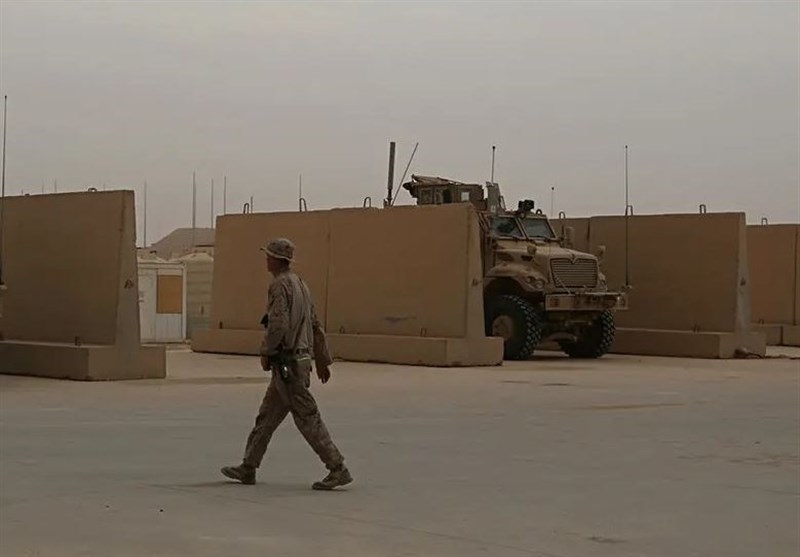 TEHRAN (Tasnim) – Rockets reportedly hit a base in western Iraq hosting American military forces on Saturday.
At least four BM-21 Grad missiles were launched at Ain al-Asad Air Base, roughly 160 kilometers (100 miles) west of Baghdad, according to Sabereen News, a Telegram news channel affiliated with Iraqi Popular Mobilization Units — better known in Arabic as Hashd al-Sha'abi.
Two rockets fell outside the base, according to the Security Media Cell, which is associated with the Iraqi prime minister's office.
Security forces have launched an inquiry into the event, according to the statement.
The attack was carried out by a group calling itself "International Resistance," and it is the latest in a series of assaults against US occupation soldiers in recent months.
Two combat drones struck targets inside the same Iraqi air base on April 8.
The Arabic-language Al-Sumaria television network reported at the time that there were no injuries or damage, citing an anonymous security source.
The report added that counter-rocket, artillery, and mortar (C-RAM) systems managed to intercept the aircraft.
The attacks come amid growing anti-US sentiment, which has intensified since the assassination of top Iranian anti-terror commander Lieutenant General Qassem Soleimani in Baghdad.
On January 3, 2020, General Soleimani, the commander of Iran's Islamic Revolution Guards Corps (IRGC), and his Iraqi trenchmate Abu Mahdi al-Muhandis, the deputy head of the Popular Mobilization Units, were targeted along with their companions in a terror drone strike near Baghdad International Airport authorized by former US president Donald Trump.
Iraqi legislators approved a bill two days after the assault that compels the government to cease the presence of all foreign military personnel in the country, led by the United States.
On January 8, 2020, the IRGC targeted the US-run Ain al-Asad Air Base after launching a wave of attacks to retaliate the assassination of Lt. Gen. Soleimani.