Iran Urges Development of Trade Ties with Greece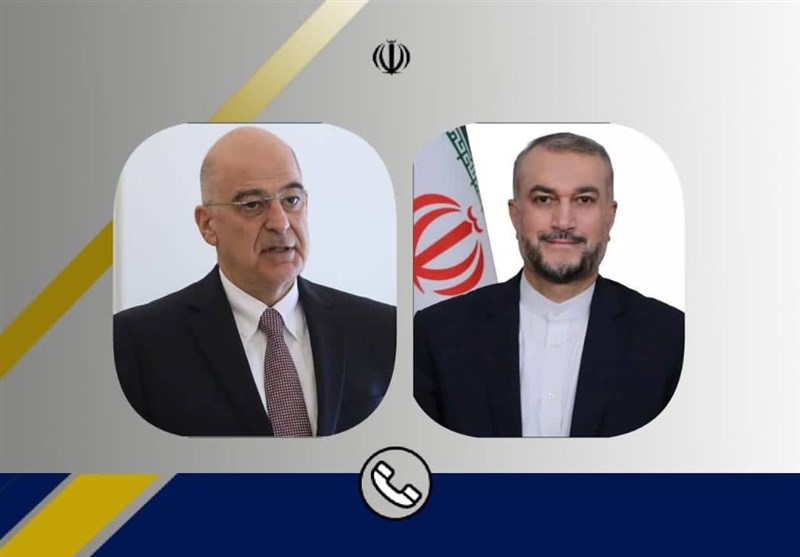 TEHRAN (Tasnim) – Stressing the need to broaden Iran's economic and trade relations with Greece, Foreign Minister Hossein Amirabdollahian called for plans to immunize the bilateral ties against the influence of the third parties.
In a telephone conversation on Saturday, Amirabdollahian and his Greek counterpart Nikos Dendias talked about the cooperation between Tehran and Athens and the latest developments in the Vienna talks on the removal of sanctions against Iran.
Highlighting the great potential of Iran and Greece for the promotion of economic and trade cooperation, Amirabdollahian stressed the need to immunize the age-old relations between the two countries against the influence exerted by certain third parties and actors.
Briefing his Greek counterpart on the latest developments in the Vienna talks on the removal of anti-Iran sanctions, Amirabdollahian reaffirmed Tehran's resolve to strike a good and sustainable agreement.
For his part, Dendias highlighted the significance of relations with Iran, calling for the continuation of contacts between the Greek and Iranian authorities.
The two senior diplomats also emphasized the necessity of closer interaction between Tehran and Athens and their cooperation in the international organizations.