Iranian Trade Minister Underlines Opportunities to Enhance Ties with Cuba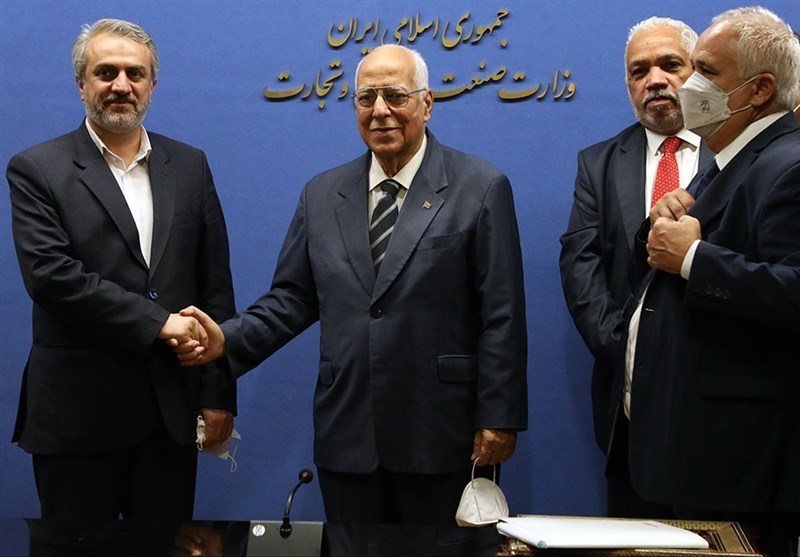 TEHRAN (Tasnim) – Iranian Minister of Industry, Mines, and Trade, highlighted the numerous capacities to expand joint ventures with Cuba.
"We have made good progress in areas such as the pharmaceutical, mining and home appliances industries, which can pave the way for joint activities between the two countries," Seyed Reza Fatemi Amin said after meeting with Cuban Deputy Prime Minister Ricardo Cabrisas in Tehran on Saturday.
"During the meeting, 34 trade opportunities were drafted for joint economic projects between Iran and Cuba," the Iranian minister noted, stressing that the visit by the Cuban deputy prime minister can open up a new turning point in bilateral ties between Iran and Cuba.
Fatemi Amin also laid emphasis on strengthening links between the Iranian and Cuban private sectors.
Cabrisas called for facilitating banking relations between Iran and Cuba.
Iran can help Cuba in excavating and production of minerals such as nickel, iron, lead and gold, he underscored.
Ricardo Cabrisas is on an official visit to Iran at the head of a high-ranking delegation to attend Iran-Cuba Joint Economic Commission slated for May 15-17.
Cuban Minister of Energy and Mines, Livan Arronte and Deputy Ministers of Foreign Trade and Foreign Investment and of the Food Industry, Deborah Rivas and Diorgys Hernandez are among the members of the delegation.
Iranian and Cuban officials are also expected to seal agreements on diverse joint projects including pharmaceuticals, agriculture, customs, food industry and vaccine production.
Boosting cooperation on trade, investment, transit and transportation, electricity and energy, oil and gas, customs, banking and finance, health and agriculture top the agenda of the 18th Iran-Cuba Joint Economic Commission.
Business-to-business meetings are also scheduled on the sidelines of the 3-day economic event to help boost trade between Iranian and Cuban private companies.