Iran, Tajikistan Weigh Plans for Joint Military Drills, Fight on Terrorism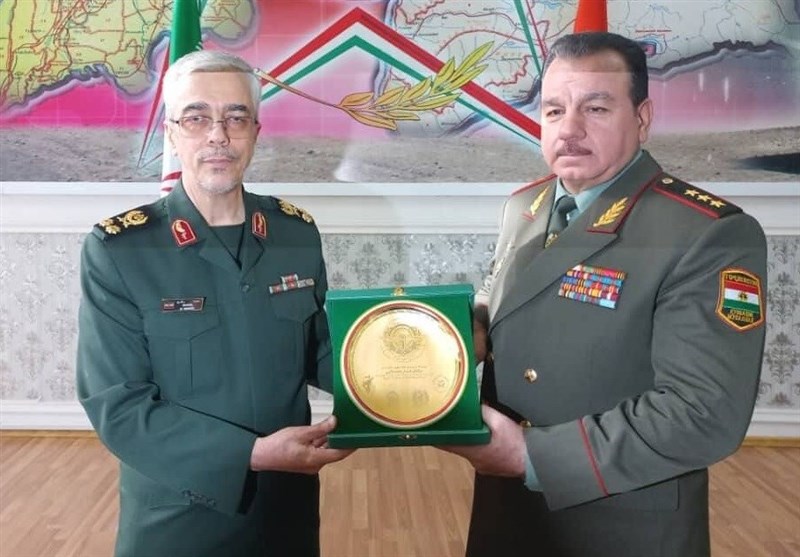 TEHRAN (Tasnim) – Ranking commanders from Iran and Tajikistan discussed the ways to promote cooperation between the two countries in the battle against terrorism, ensuring border security, and holding joint military exercises.
Heading a high-ranking military delegation, Chief of Staff of the Iranian Armed Forces Major General Mohammad Hossein Baqeri arrived in Tajikistan on Monday and held a meeting with Minister of Defense of Tajikistan Colonel General Sherali Mirzo.
In the meeting, the two generals explored avenues for the promotion of cooperation between Tehran and Dushanbe, the fight against terrorism in Central Asia, and regional cooperation with the focus on Afghanistan.
Stressing the need for interaction between the armed forces of Iran and Tajikistan, Major General Baqeri said, "The promotion of regional and mutual cooperation, the exchange of training (experiences), and the enhancement of military cooperation in the fight against terrorism must be a priority for the armed forces of the two countries."
For his part, the Tajik defense minister welcomed Iran's plans for the war on terrorism, organized crimes and drug trafficking.
General Mirzo also described plans for joint military drills and improvement of military equipment as the priorities in the interaction between Tajikistan and Iran.