Afghanistan Keen for Iranian Firms to Start Mining Activities: Deputy Minister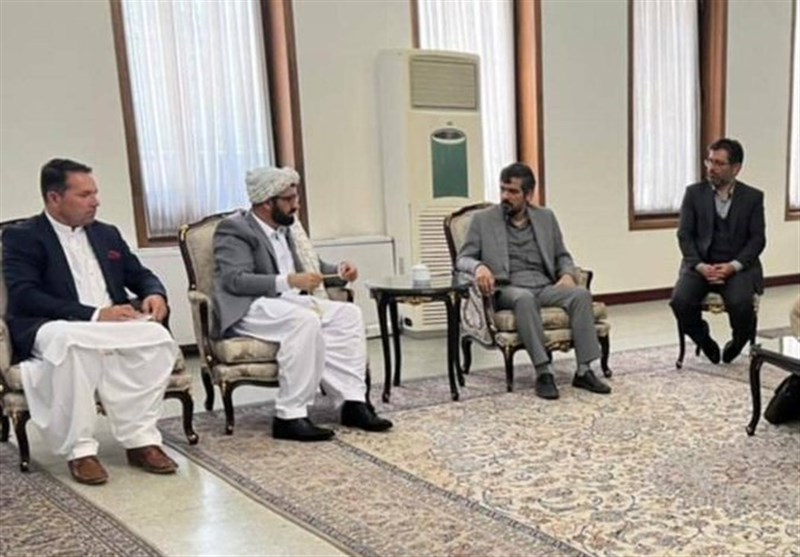 TEHRAN (Tasnim) – Iran's Deputy Trade Minister for Mines and Mineral Processing Reza Mohtashamipour, who met with Afghan officials to discuss mining cooperation, said they are extremely eager for Iranian companies to begin operations in their country.
"We had positive talks on mining cooperation and tackling possible obstacles which arise from the regulations and decisions made by the government in Afghanistan. We also had good negations about the capacities of mining cooperation between Tehran and Kabul," Mohtashamipour said after meetings with Afghan officials in Kabul.
During the visit to Afghanistan, the Iranian official held separate talks with the Afghan minister of mines and petroleum and his deputies as well as members of Afghanistan's mining companies, Shata News Agency reported.
Expansion of the activities of Iranian mining companies in Afghanistan topped the agenda of the talks, Mohtashamipour noted.
"The Afghan authorities are very keen on the start of the activities of Iranian mining companies in Afghanistan," said the Iranian official adding that additional expert-level negotiations along with field visits are scheduled to be held by an Iranian delegation next week.
The development of major mines in Afghanistan is in the initial stage and it is necessary to provide the required infrastructure and facilities, the Iranian deputy trade minister reiterated.
"Iran is fully intent on exploring and employing the capacities in extraterritorial mining sector…Iranian companies are concerned about the issue of security guarantee in Afghanistan, he concluded.
Iran has already announced that it can use its experience and expertise in mining in Afghanistan.
Back in March, the Iranian Minister of Industry, Mine and Trade Reza Fatemi-Amin said he had held talks with the Taliban government to help exploit iron ore mines in Afghanistan.
"Afghanistan is rich in mineral reserves. A huge deposit of an Iranian iron ore mine named Sangan, which is situated in Khaf lies in Afghanistan. Thanks to its facilities and high-tech know-how, Iran can help exploit the iron ore in Afghanistan. This will be mutually beneficial. We are following up the negotiations with the Afghan party to gradually build processing capacities in Afghanistan. We can swap Iranian goods for the ore we exploit in Afghanistan," Reza Fatemi-Amin noted.
Afghanistan lies at the crossroads of Central and South Asia and is sitting on mineral deposits worth nearly $1 trillion, including critical industrial metals such as lithium.
Iran sees Afghanistan's development as a boon to its own. The constant principle for Iran has been the development of its neighbor irrespective of who rules the country, because underdevelopment and insecurity in Afghanistan also affect Iran.
Iran is Afghanistan's largest trading partner, accounting for nearly a third of its total trade volume. However, transactions are about to fall short of the $2.7 billion target set for this year.