Iran Seeking Closer Ties with Cuba against Arrogance: President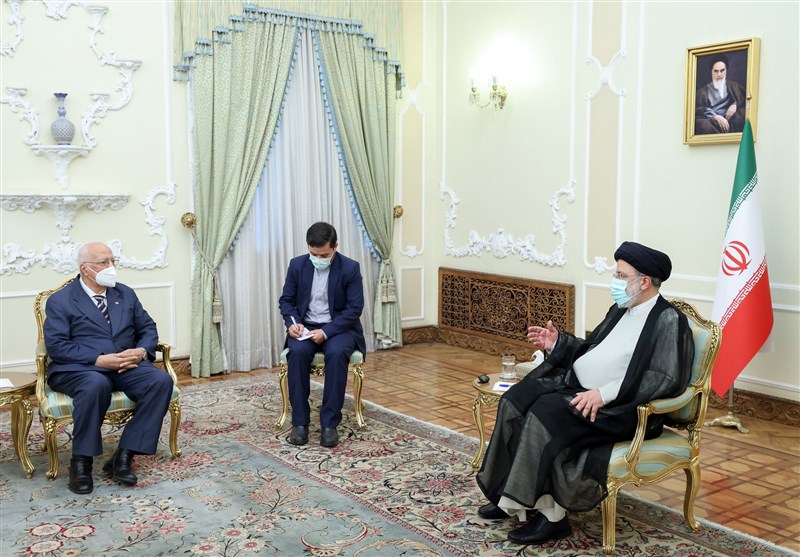 TEHRAN (Tasnim) – Highlighting the grounds for economic cooperation between Iran and the Latin American countries, the Iranian president expressed Tehran's determination to expand relations with independent and resistant nations like Cuba against the global arrogance.
In a meeting with Cuban Deputy Prime Minister Ricardo Capricas, held in Tehran on Wednesday, President Ebrahim Raisi described Tehran-Havana relations as strategic and said, "We should take advantage of the various potentials in the two countries for the development of cooperation in trade, economic, agricultural and health fields."
"The positive and constructive bilateral relations between Iran and Cuba can be extended to the field of international interactions between the two countries," he added.
Expressing satisfaction with the results of the meeting of the Joint Commission of Economic Cooperation between Iran and Cuba, Raisi added, "The constructive cooperation between the two countries in the field of health issues has a great potential for expansion and Iran and Cuba can achieve self-sufficiency by relying on domestic power in various fields and strategic products."
Referring to the fields and capacities of Iran's cooperation with Latin American countries, the president said, "It is very important for Iran to develop relations with Latin America, especially independent countries and countries like Cuba, who stand against the arrogance of the global arrogant regime."
For his part, the Cuban deputy prime minister voiced his country's desire to develop economic and trade cooperation with the Islamic Republic of Iran.
Describing the political, economic and trade relations between Tehran and Havana as strategic and profound, Capricas said, "With short, medium and long-term plans, Iran-Cuba relations can be upgraded from the level of bilateral relations to multilateral interactions in the Latin American region."