South Koreans Stage Rallies to Protest Biden's Visit (+Video)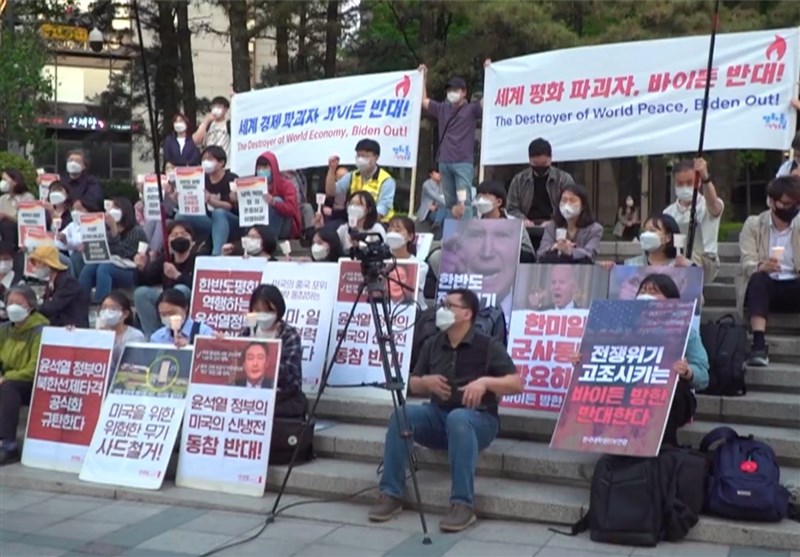 TEHRAN (Tasnim) – People in Seoul, South Korea, organized spontaneous rallies to protest US President Joe Biden's visit on Saturday.
Biden arrived in South Korea on May 20 for his first summit with the new South Korean President Yoon Suk-yeol.
Residents of the Korean capital organized rallies to protest the US president's visit.
They said that their government should not intensify initiatives such as US-ROK military cooperation and certain aggressive military strategies, but should instead choose peace and cooperation.