Many Feared Dead in Building Collapse in SW Iran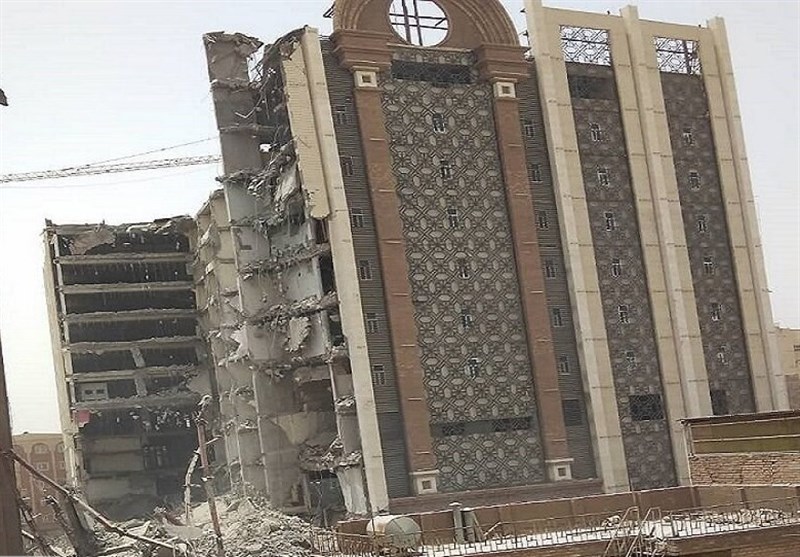 TEHRAN (Tasnim) – A 10-story building that has recently been constructed in Iran's southwestern city of Abadan crumbled on Monday, killing and injuring many people.
One of the twin 'Metropol' buildings, located in Amiri street in Abadan, collapsed on Monday noon.
At least three people have been pronounced dead and scores of others injured in the incident, probably caused by faulty design and construction.
Rescue teams are searching for survivors beneath the rubble of the collapsed building, while as many as 50 people are believed to have been trapped in the wreckage.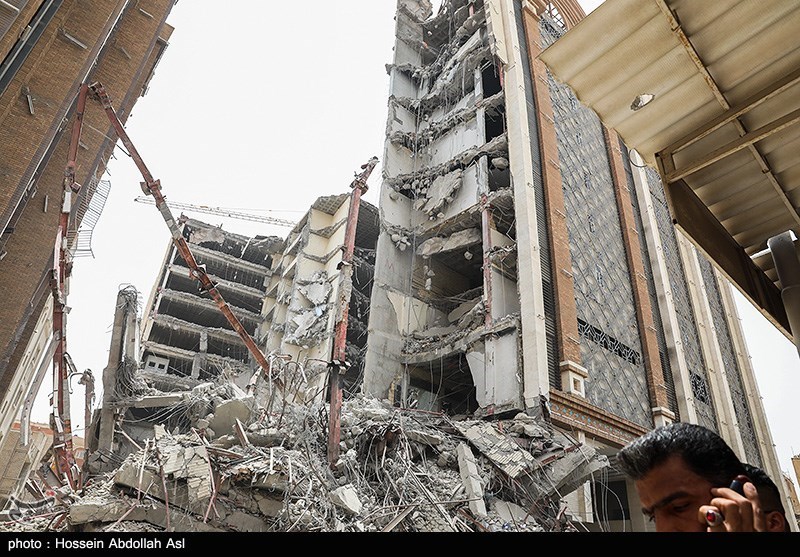 As families of the missing are desperate for answers, the owner of the building and the contractor that has built it have been arrested.
Many cars parked in the street have been trapped in the wreckage.
Ambulances from Abadan and the nearby cities have been dispatched to the disaster scene, but poor weather conditions have hampered the flight of helicopters.