ICT Ministry to Assist Iranian Army in Digital Evolution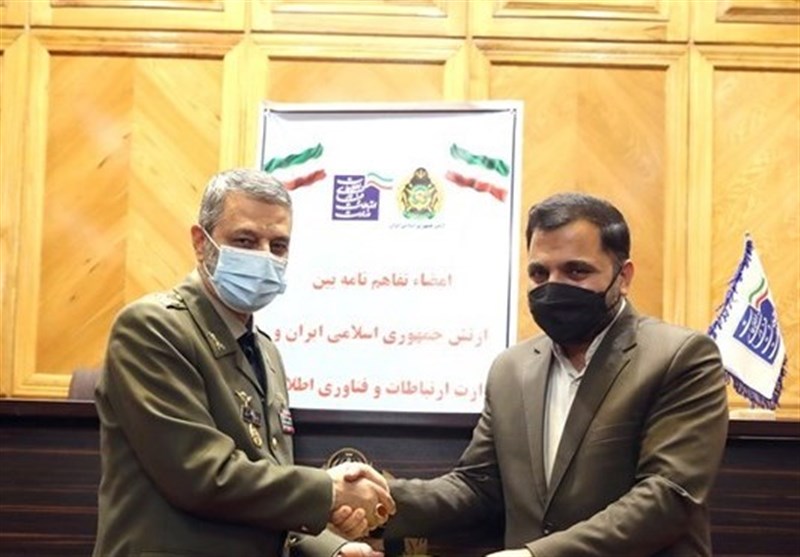 TEHRAN (Tasnim) – According to an agreement signed on Thursday, Iran's Ministry of Communication and Information Technology will upgrade and develop the Army's communication infrastructure for what the minister called a digital evolution.
Iran's Army Commander Major General Abdolrahim Mousavi and Minister of Communication and Information Technology Eesa Zarepoor signed the cooperation agreement in Tehran today.
Hailing the beginning of a new era of cooperation, Zarepoor said the ICT Ministry will mobilize all capacities of the domestic knowledge-based companies to mark a "digital evolution" in the Army.
He added that all ICT solutions will be employed to help the Army accomplish its missions in the best way on the basis of new technologies.
The minister also pledged that the ICT Ministry and knowledge-based enterprises will collaborate to update, strengthen and develop the Army's communication infrastructures.
For his part, the Army chief stressed the need to prevent the Iranian military forces from lagging behind the enemies in the development of information technologies.
Expressing the Army's readiness to work with the ICT Ministry in various fields, Major General Mousavi said the military units are prepared to help the ministry to deal with contingencies and critical conditions.
Leader of the Islamic Revolution Ayatollah Seyed Ali Khamenei has repeatedly stressed the need for strengthening the country's military power and called on the Armed Forces to maintain a high level of preparedness.
The Leader has called for the expansion of the military capabilities by making use of the country's advances in other sectors.