Iran Urges Formation of Regional Convention As Dust Pollution Concerns Grow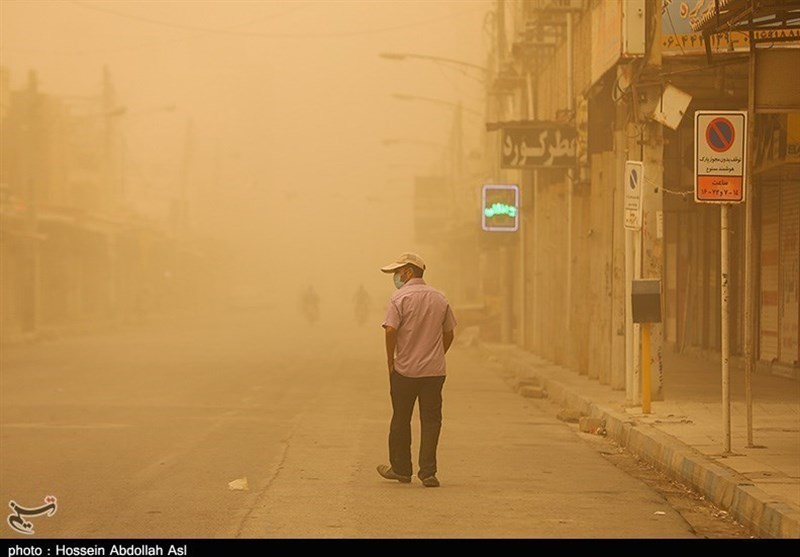 TEHRAN (Tasnim) – Iran's foreign minister proposed forming a regional convention to address the problems caused by particle pollution that has engulfed the Middle East.
In the wake of escalation of dust storms in the region and following the Iranian president's order for the case to be swiftly pursued, Foreign Minister Hossein Amirabdollahian on Wednesday sent letters to his counterparts in several regional countries from where the dust storms originate and those states affected by the environmental crisis caused by the phenomenon.
"While standing ready for bilateral technical cooperation toward containing the dust particles, the Islamic Republic of Iran calls for the signing of a relevant regional convention, with the participation of the United Nations and its specialized agencies, particularly the United Nations Environment Program and the World Health Organization," he said in the letter, the Foreign Ministry's website reported.
"It is necessary to form a fund as part of the convention for collecting regional and international aid and fight the phenomenon of dust particles and desertification more quickly and in a more coordinated manner," Amirabdollahian noted.
"This environmental phenomenon knows no borders and is linked to the health of all regional people; therefore, all governments of the region are required to seriously and effectively take part in the fight against dust storms, regardless of political issues," the top Iranian diplomat underlined.
Amirabdollahian had earlier held talks with his counterparts from a number of regional countries in the pursuit of collective action in dealing with the dust pollution and sandstorms.
Sandstorms have blanketed parts of the Middle East, including Iraq, Syria and Iran in recent weeks, sending hundreds of people to hospitals and disrupting flights in some places.
From Riyadh to Tehran, bright orange skies and a thick veil of grit have become part of unprecedented nearly back-to-back sandstorms this year that have bewildered residents and raised alarm among experts and officials, who blame climate change and poor governmental regulations.
Sandstorms are typical in late spring and summer, spurred by seasonal winds. But this year they have occurred nearly every week in the region since March.