Industrial Town in Occupied Palestine Goes Up in Flames following Explosion at Refinery (+Video)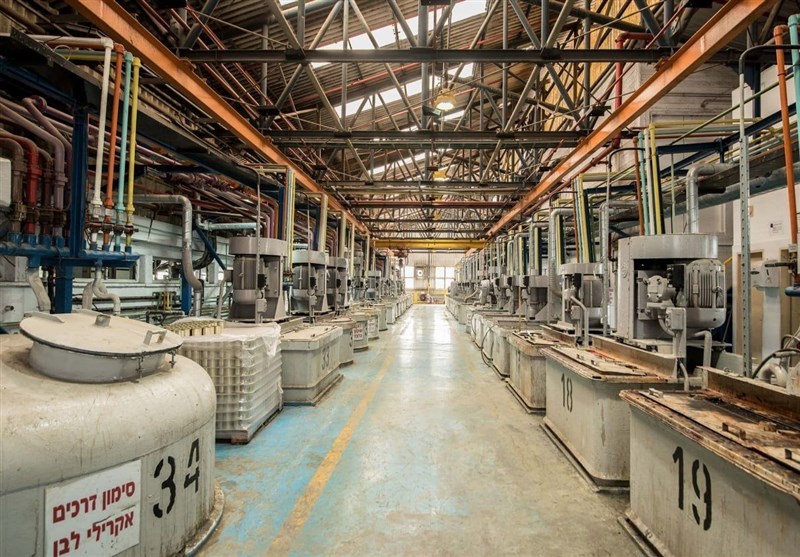 TEHRAN (Tasnim) – A large fire broke out in the industrial zone of Qalansawe city in the occupied territories of Palestine.
Qalansawe Industrial Zone is one of the main industrial infrastructures in the Central District of the Occupied Territories, which is also considered the center of the timber industry in the zone.
Industrial center safety experts said after the incident that the type of fire and its damage indicated the disruption of industrial electrical infrastructure and related equipment.
Israel has witnessed frequent incidents and widespread disruptions since yesterday, including large-scale explosions and fires in the port of Haifa.
The officials of the Zionist regime are making great efforts to prevent the widespread dissemination of information, however, leaked information in some local sources and social networks indicated that alongside the explosion in Haifa, there was a significant disturbance at a gas station in Rishon LeTsiyon.
In recent days, an incident has also occurred at a shipyard in the port of Haifa. Rescue vehicles were later sent to the area, but Israel blocked specific information.
On the other hand, the Zionist regime also announced last Tuesday that rail traffic between Ashkelon-Cedrot-Afikim-Be'er Sheva stations was temporarily suspended due to a fire on a route in the Ashkelon region.
Serious fires were also reported at a food industry center in the occupied territories, believed to be inside a meat processing plant.