Addressing Dust Storm Issue An Urgent Priority for Iran Foreign Ministry: FM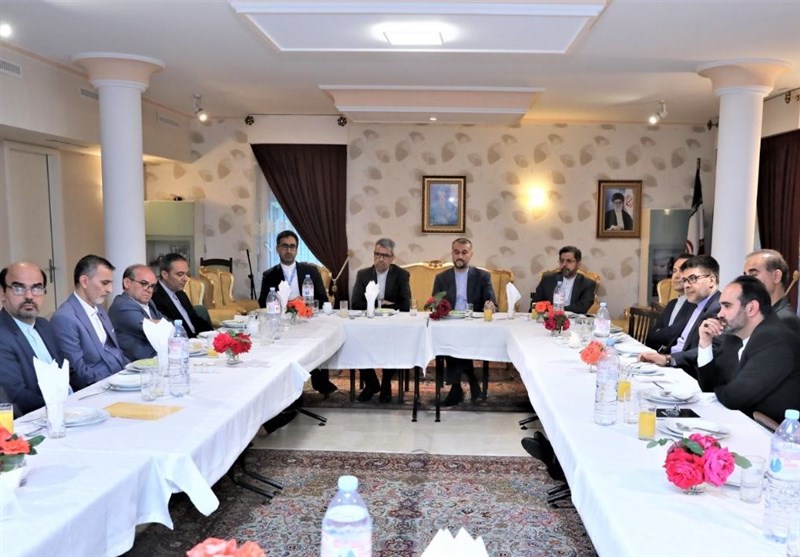 TEHRAN (Tasnim) – Iranian Foreign Minister Hossein Amirabdollahian described tackling the dust storms crisis as an urgent priority for the Foreign Ministry.
The top diplomat held working sessions with Iranian diplomats at the Islamic Republic's diplomatic mission in the European headquarters of the UN in Geneva.
In the meeting, Amirabdollahian exchanged views with the ambassador and diplomats stationed at Iran's diplomatic mission in Geneva over the most pressing cases that are being pursued.
He underlined the need for the Foreign Ministry to pay special attention to the issue of environment. He described the issue of dust storms as an urgent priority for the ministry.
Amirabdollahian underlined that the ministry and multilateral diplomatic missions, in particular, have a significant responsibility to identify and strengthen international and regional possibilities for all-out cooperation with other countries and international bodies to effectively fight the phenomenon of dust.
The foreign minister cited as an example the significance of using the capacity of international specialized agencies such as World Meteorological Organization, UN Environmental Program (UNEP), World Health Organization and Food and Agriculture Organization (FAO), the Foreign Ministry's website reported.
He underscored that the Foreign Ministry, with its legal and international deputy office playing the key role, and by using the specialized capabilities of Iranian meteorological and environmental protection organizations, needs to employ all existing international possibilities and networks, particularly the UN Coalition on Combating Sand and Dust Storms, in order to increase awareness about the causes and ramifications of sand and dust storms.
Amirabdollahian added that the ministry should also use all those capacities to help form regional and international partnerships to find the focal points of dust storms and to implement scientific and lasting solutions to contain this phenomenon.
The Iranian foreign minister stressed that tackling dust storms is among the key priorities of the ministry in line with national guidelines to be prepared and fight the harmful impacts of the storms. Amirabdollahian said this priority must be pursued in close cooperation with relevant agencies inside Iran at an international level at full capacity.