Tajik President's Visit to Iran Highly Significant for Development of Ties: FM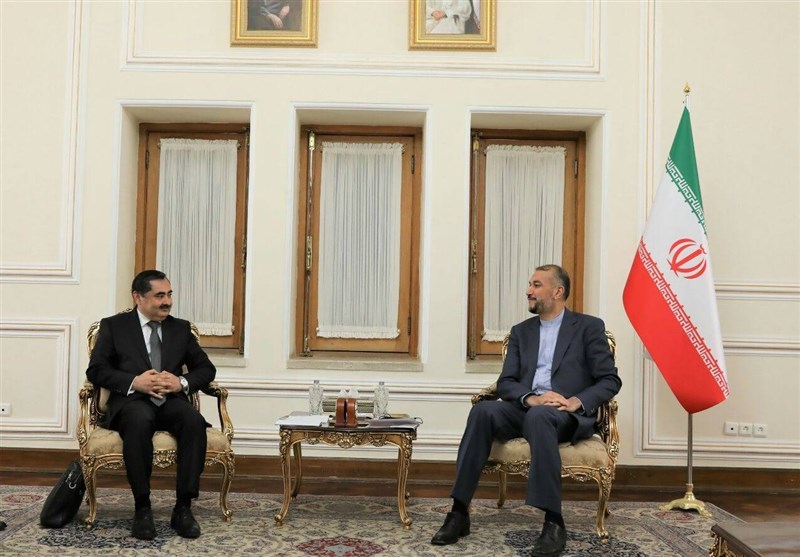 TEHRAN (Tasnim) – Iranian Foreign Minister Hossein Amirabdollahian said the forthcoming visit to Tehran by President of Tajikistan Emomali Rahmon would provide a major impetus for the promotion of relations between the two nations that share many cultural values.
Mozaffar Hosseinzadeh, Tajikistan's deputy foreign minister, held a meeting with the Iranian foreign minister in Tehran on Saturday, on the eve of the Tajik president's trip to Iran.
Expressing pleasure at the Tajik leader's visit to Tehran and describing it as highly important for the development of bilateral ties, Amirabdollahian said Iran and Tajikistan have many historical, civilizational, cultural and linguistic commonalities.
Such huge potential will pave the way for the further expansion of ties between the two brotherly and friendly nations, the top Iranian diplomat noted.
For his part, the Tajik deputy foreign minister underlined the importance of bilateral ties in different areas and declared Tajikistan's readiness to develop ties with Iran.
The two officials also exchanged views about the latest issues in the bilateral ties as well as the agreements signed during the Iranian president's visit to Tajikistan in 2021.