Conference Discusses Development of Iran-India Trade Ties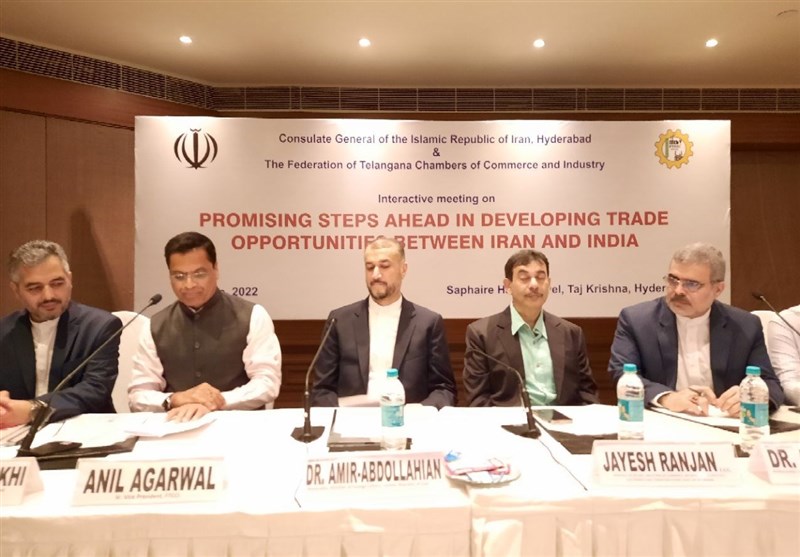 TEHRAN (Tasnim) – A conference entitled "Promising Steps Ahead in Developing Trade Opportunities between Iran and India" was held in India's Hyderabad with Iranian Foreign Minister Hossein Amirabdollahian in attendance.
More than 150 businesspeople and merchants from India's southern states also took part in the conference.
It was held at the invitation of the Federation of Telangana Chambers of Commerce and Industry.
In the gathering, Amirabdollahian pointed to his constructive meetings with Indian officials and the special emphasis India's government puts on the need to develop and deepen trade and economic ties with Iran.
The foreign minister also underlined the precious historical and cultural assets of the two countries, describing the existence of a complementary Indo-Iranian economy as a reason that can help strengthen and promote bilateral relations.
Amirabdollahian also highlighted the cultural and historical role of India's Hyderabad city in boosting and expanding relations between the two countries, the Iranian Foreign Ministry's website reported.
In the gathering, the merchants, businesspeople and officials of Telangana's State Government also expressed their views about bilateral ties between Iran and India.