Dozens of Extremist Settlers Storm Al-Aqsa Mosque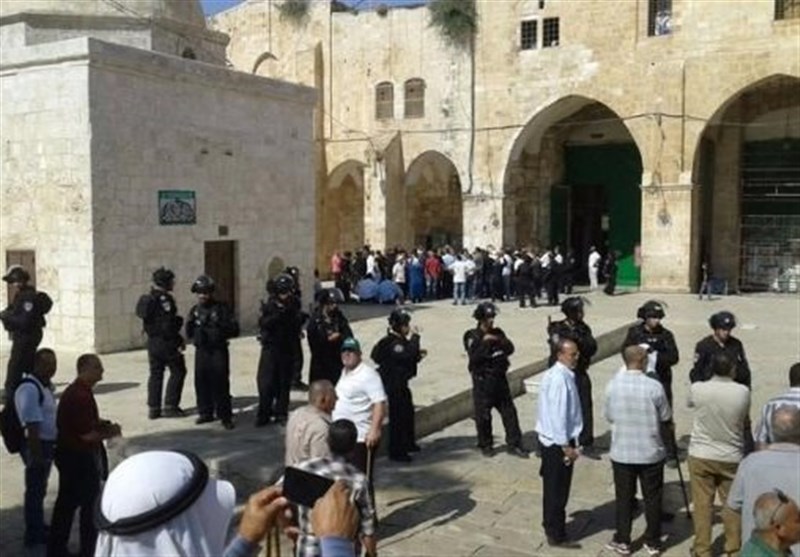 TEHRAN (Tasnim) – Dozens of extremist settlers, early Sunday, stormed the Al-Aqsa Mosque compound in the occupied holy city of Jerusalem al-Quds, a Palestinian source confirmed.
A statement by the Islamic Awqaf and Al-Aqsa Affairs said that today's raid was carried out through al-Magharebah Gate under the heavy protection of Israeli police.
A Wafa correspondent reported that dozens of settlers stormed the blessed Al-Aqsa Mosque, carried out provocative tours and performed Talmudic rituals in its courtyards, and listened to explanations about the alleged "Temple".
Al-Aqsa Mosque is exposed to settlers' incursions on two shifts, morning and evening, with the exception of Friday and Saturday, in an attempt to impose temporal and spatial division.