Turkmenistan Hails New Era of Ties with Iran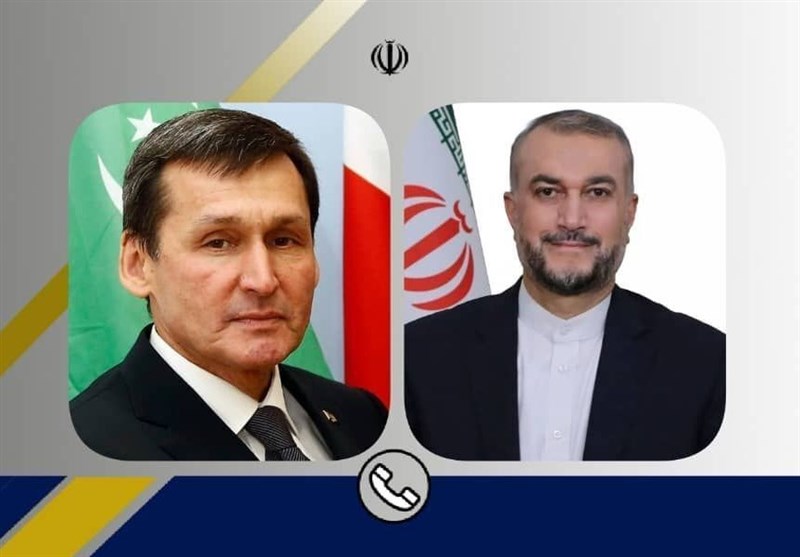 TEHRAN (Tasnim) – The foreign minister of Turkmenistan described a recent visit by his country's president to Iran as the beginning of a new chapter in the relations between the two neighbors.
In a telephone conversation with his Iranian counterpart on Sunday night, Rasit Meredow praised Iran for hosting President of Turkmenistan Serdar Berdimuhamedow on a visit to Tehran on June 15.
Hailing the trip as the starting point for a new chapter in the relations between Turkmenistan and Iran, he said the Turkmen ministers as well as the heads of organizations and private sectors are prepared to hold meetings with Iran to carry out the agreements reached during the presidential visit.
Meredow also noted that his country would welcome Iranian President Ebrahim Raisi for participation in the next summit of the Caspian Sea states, due to be held in Ashgabat.
For his part, Foreign Minister Hossein Amirabdollahian expressed Iran's readiness to pursue and implement the agreements with Turkmenistan.
He also described the meeting of the two presidents in Tehran as a milestone in the bilateral relations that would greatly affect the promotion of friendly ties between the two neighbors.
Iran and Turkmenistan signed nine documents and memoranda of understanding on cooperation in various fields at the conclusion of a high-profile meeting co-chaired by the presidents of the two states in Tehran on June 15.