Iran Sweeps The US: 2022 VNL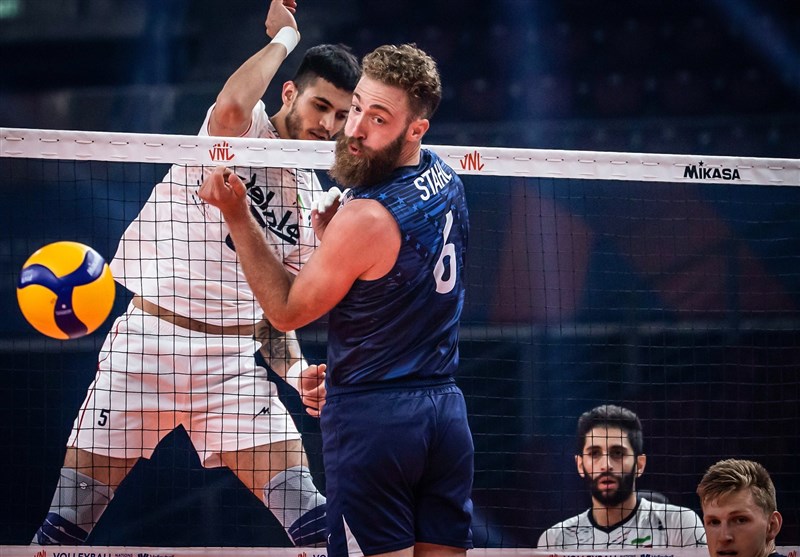 TEHRAN (Tasnim) - Iran swept past the US 3-0 (25-18, 29-27, 27-25) in Week 2 of 2022 Volleyball Nations League (VNL) on Thursday.
Iran's Amin Esmaeilnezhad topscored the match with 20 points, while Torey Defalco scored 13 points for the US.
Iran will Brazil and Canada Friday and Saturday, respectively.
The 2022 FIVB Volleyball Men's Nations League is the fourth edition of the FIVB Volleyball Men's Nations League, an annual men's international volleyball tournament.
The preliminary round is currently held from 7 June to 10 July 2022, and the final round will be on 20 to 24 July 2022.