Iran Dismisses Israeli Allegations as 'Baseless' Scenario to Spoil Tehran-Ankara Ties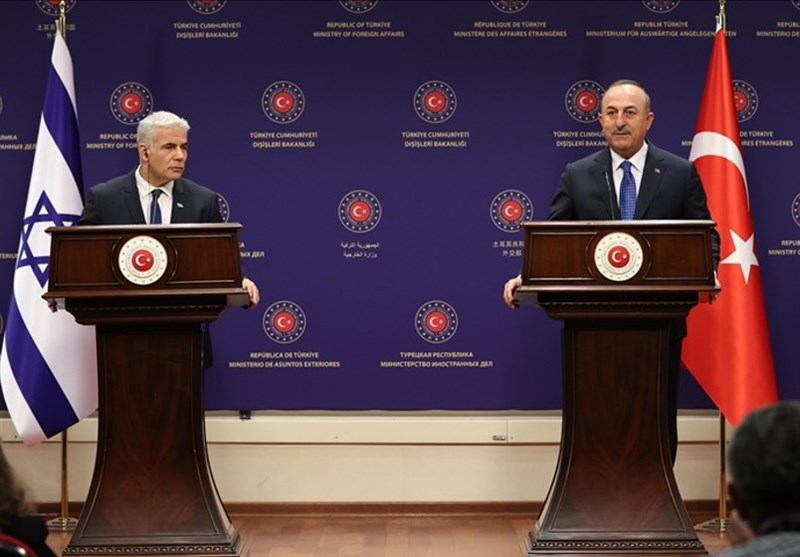 TEHRAN (Tasnim) - Iran slammed as "baseless" Israeli Foreign Minister Yair Lapid's accusations that settlers could be targeted by Iranian assaults in Turkey.
In a statement on Friday, Iran's foreign ministry spokesman Saeed Khatibzadeh said the allegations fall within the framework of a plot orchestrated by the child-murdering and rogue regime aimed at sowing discord between the two neighboring Muslim countries, adding such claims are part of the regime's efforts to divert public attention away from its criminal deeds in Palestine.
"Unfortunately, a psychological operation started nearly a week ago to preoccupy media outlets with fictitious scenarios, using erroneous and biased information. It sought to prepare the ground for the Israeli foreign minister's projective scenario," Khatibzadeh stated.
"Turkey is well aware of the baseless nature of claims made by the representative of the deceitful [Israeli] regime and Zionist terrorists. It is expected not to remain silent in the face of these divisive comments. The regime has repeatedly shown how unreliable it is."
Khatibzadeh went on to say that the Islamic Republic of Iran will respond decisively and strongly to any Israeli act of terror or sabotage without threatening ordinary civilians or the national security of other countries.
"No one would ever believe in the Israeli regime's false claims of being subject to oppression other than itself. Even if some parties, due to temporary expediency, express support, they actually know what a dangerous regime they are faced with," the spokesman said.
In a joint press conference on Thursday with his Turkish counterpart, Lapid claimed that Iran was behind attempted terrorist acts against Israelis in Istanbul.
In recent years, Israel has been implicated in a series of sabotage assaults against Iran's nuclear facilities, killing numerous leading nuclear scientists and military officials in despicable operations.
More recently, on May 22, IRGC colonel Sayyad Khodaei was assassinated outside his east Tehran house. Iranian officials blamed it on Israel and vowed strong retaliation.