Burkina Faso Shiite Muslims Follow Iran's Leader: Senior Cleric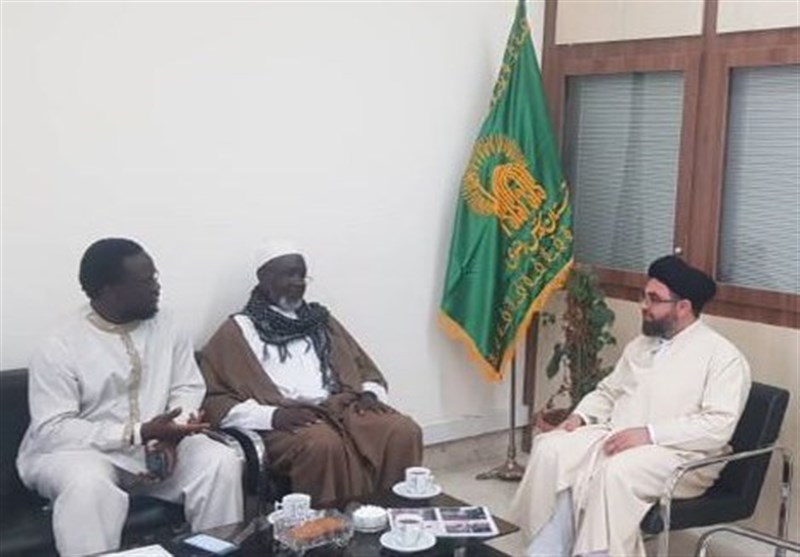 TEHRAN (Tasnim) – The leader of Burkina Faso Shiite Muslims says Twelver Shiism has taken root among the people of the West African country ever since the victory of Iran's Islamic Revolution in 1979.
In a meeting with Seyed Mohammad Zolfaghari, the international deputy of Scientific and Cultural Organization affiliated to Imam Reza (AS) holy shrine in Mashhad, Sheikh Ali Badra, a Shiite Muslim leader in the landlocked West African country of Burkina Faso said that some 60% of the population in his country are Muslims, among whom, Shiites are an influential Muslim denomination, Imam Reza Shrine's website reported.
The Shiite leader expressed happiness that Shiite Muslims could freely perform religious activities and rituals in the African country, except that Wahhabis are the only sect causing problems and making accusations against the Shiites.
"Backed from outside, the Wahhabis are currently benefiting from television and radio networks and other forms of mass media, which are out of bounds to Shiites," Sheikh Ali Badra continued.
"Unfortunately, we lack the means to publicize the teachings of the Holy Prophet's Infallible Household among the people in Burkina Faso," he added.
Nevertheless, he asserted that the Shiite community was squarely standing up against hostile measures of the enemies in the African nation.