Iran Remains Ready to Negotiate A Strong Deal: FM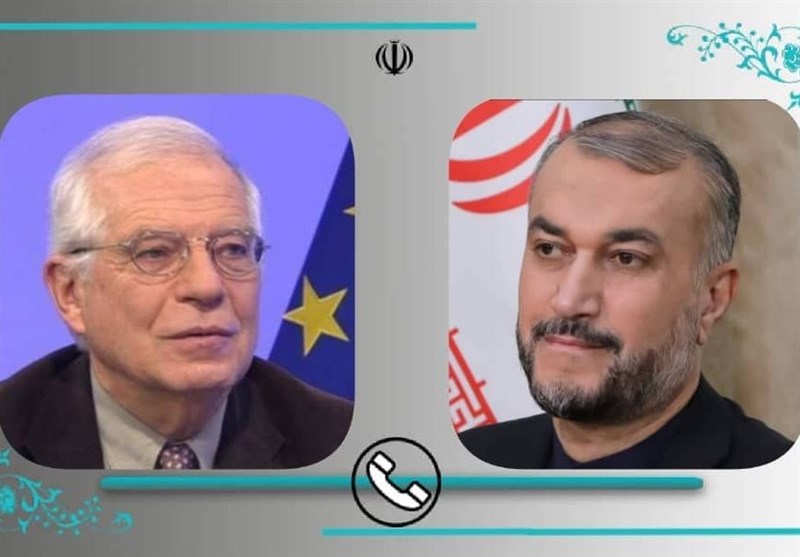 TEHRAN (Tasnim) – Iranian Foreign Minister Hossein Amirabdollahian reiterated Tehran's readiness for talks on a strong and sustainable agreement in the negotiations for the revival of the 2015 nuclear deal and the removal of sanctions against Iran.
In a post on his Twitter account on early Wednesday, Amirabdollahian said he has held a telephone conversation with the European Union Foreign Policy Chief Joseph Borrell on Tuesday night.
"Agreement is possible only based on mutual understanding & interests. We remain ready to negotiate a strong & durable agreement," the top Iranian diplomat said.
"US must decide if it wants a deal or insists on sticking to its unilateral demands. Mutually exclusive," Amirabdollahian stated.
The conversation came a few days after Iran and the US concluded two days of indirect talks, mediated by the European Union, in the Qatari capital of Doha, in an attempt to break the stalemate in reviving the Joint Comprehensive Plan of Action (JCPOA).
At the end of the talks, Iran and the EU said they would keep in touch "about the continuation of the route and the next stage of the talks."
The talks in Doha followed seven rounds of fruitless negotiations in the Austrian capital of Vienna since April last year.