Iran to Appoint Commercial Attaché in Belarus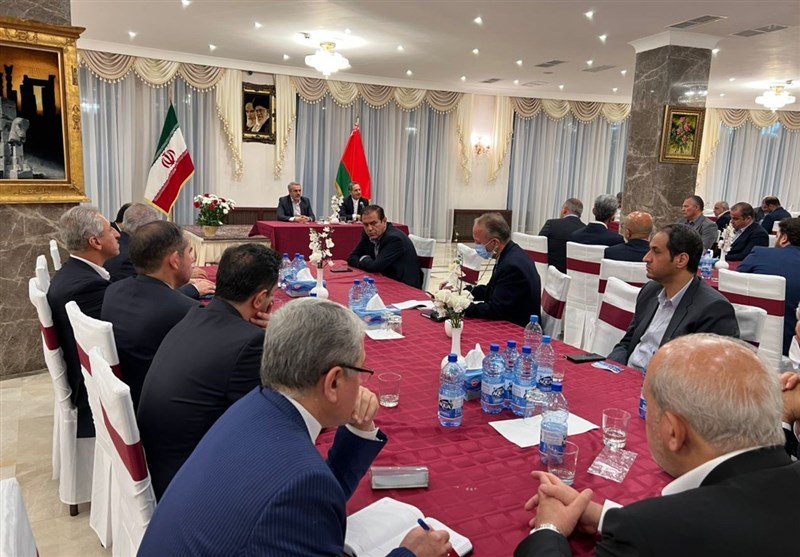 TEHRAN (Tasnim) – Iran is going to dispatch a commercial attaché to Belarus as part of plans to promote economic cooperation between the two countries, the Iranian minister of Industry, Mine, and Trade said.
In comments at a meeting with business people during a visit to Minsk, Reza Fatemi Amin said his ministry has devised plans for the expansion of economic interaction with Belarus and the transportation of cargo from Iran to that country.
Unveiling plans for the deployment of Iran's commercial attaché to Belarus in the near future, the minister highlighted the significance of formation of the 'Association of Iranian Business People in Belarus'.
Pointing to the significant role that the Iranian expatriates in Belarus can play in the promotion of trade between the two nations, Fatemi Amin said, "The investment and trade activities by Iranians in Belarus, the presence in the Eurasian (Economic Union) and Iran's membership in it are among the major issues we have taken into account in the interaction with the government of Belarus."
He also noted that the Iranian mining companies have formed joint ventures with the Belarusian heavy machinery companies.
In a message to his Belarusian counterpart earlier this month, Iranian President Ebrahim Raisi expressed hope that the joint efforts and employment of the extensive capacities of Iran and Belarus would enhance cooperation between the two states.
In a meeting with the new ambassador of Belarus to Tehran in September 2021, Raisi called for the promotion of trade and economic ties with Belarus, saying the Iranian private sector is prepared to share its experiences in the provision of technical and engineering services with Belarusians.