China Hails Iran's Logical Approach in JCPOA Talks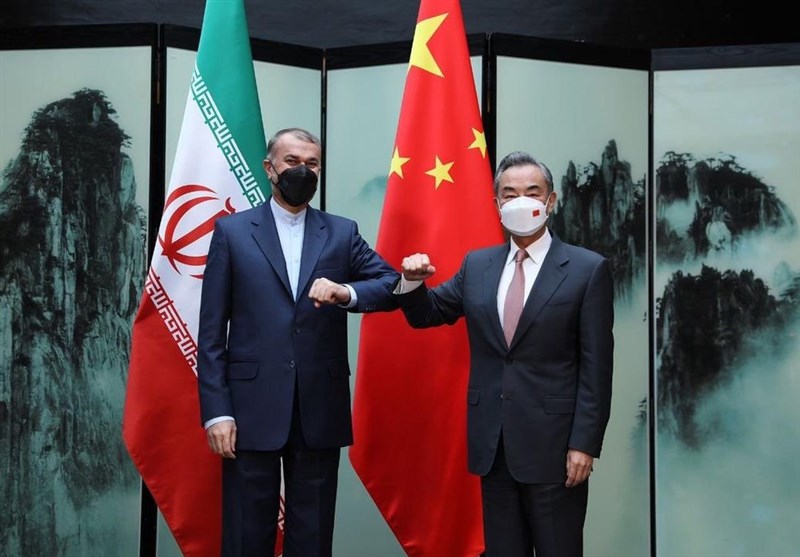 TEHRAN (Tasnim) – Foreign Minister of China Wang Yi praised Iran for adopting logical and wise stances in the course of negotiations on the revival of the Joint Comprehensive Plan of Action (JCPOA).
In a telephone conversation with his Iranian counterpart Hossein Amirabdollahian on Saturday, Wang Yi described as logical and wise Iran's stances on the JCPOA talks.
Voicing China's support for Iran's attitude to the talks and for the continuation of the nuclear negotiations, Wang Yi expressed hope that diplomacy would lead to an ultimate agreement.
Stressing the importance of close and constant consultations between Beijing and Tehran, the top Chinese diplomat said the expansion of bilateral relations would serve the interests of the two nations.
Wang Yi also rejected unilateralism in the international arena, expressed support for the interests of developing nations, lauded Iran for its stances in support of China's territorial integrity, and highlighted the opposition that the bulk of the international community has expressed to the US' interference in the internal affairs of other countries.
For his part, Amirabdollahian described as fruitful and constructive a recent telephone conversation between the presidents of Iran and China, calling for joint efforts by the officials of the two states to pursue and implement the bilateral agreements.
Pointing to the developments in East Asia, the Iranian foreign minister condemned the US' policies in regard to China, and added, "The Islamic Republic of Iran is committed to the One-China principle as a legal obligation, considering the historical records, and because of supporting regional stability."
He also highlighted Iran's active efforts to strike a durable and robust agreement in the talks on the removal of sanctions and revival of the JCPOA, emphasizing that the US should react realistically to Iran's constructive proposals about various issues for the achievement of an eventual deal.
In July 2015, Iran signed the nuclear deal with world powers, agreeing to limit its nuclear program in exchange for the lifting of sanctions. However, former US president Donald Trump withdrew Washington from the agreement in May 2018 and re-imposed unilateral sanctions on Tehran, prompting the latter to abandon some of the pact's commitments.
The talks on reviving the JCPOA began in Vienna in April 2021 but were suspended in March of this year due to political differences between Tehran and Washington.
The talks resumed in late June in Qatar's capital, Doha, after a three-month hiatus, but failed to resolve the differences.