Britons Don't Want Tax Cuts Promised by Truss, Sunak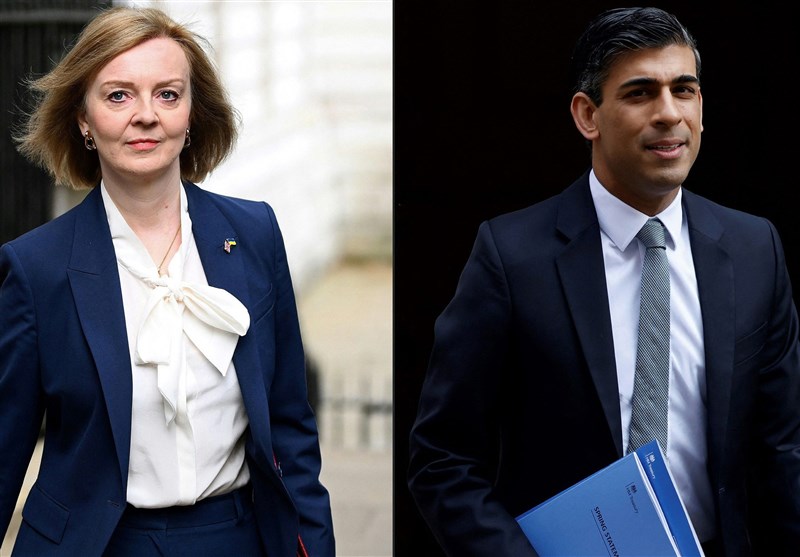 TEHRAN (Tasnim) - Most of the UK public are not demanding taxes are cut, and more than a quarter actually want them to increase in order to spend more on public services, a new Observer poll has revealed.
Despite a Tory leadership contest dominated by the timing of tax cuts, the latest Opinium poll found no great clamor for them, with concerns around the funding of schools and the NHS heading into the autumn.
About a third (34%) say taxes and spending on public services should remain at current levels, while 26% think there should be an increase in tax to increase funding. Only 22% said that taxes should be reduced and less spent on public services, The Guardian reported.
The lack of enthusiasm was also apparent among those who voted Conservative at the last election, with 41% saying they wanted to see levels remain as they are now. Meanwhile, 27% want to see a cut in taxes and 22% want to see an increase.
Liz Truss, the frontrunner to replace Boris Johnson as prime minister, has promised an immediate programme of tax cuts costing about £30bn, reversing the increase in national insurance contributions and ditching a planned increase in corporation tax. Rishi Sunak has said business tax cuts will be prioritized and pledged a 1% income tax cut in 2024 – but wants to calm inflation first.
Senior Tories have warned that Truss's tax cuts will fuel inflation, but the public are split on their impact. About a quarter (24%) think tax cuts would make inflation go up, while 12% agree with Truss that it would make the rate go down – while 24% think it would not make any difference.
The Opinium poll also reveals that Tory voters now appear to be won over by Truss, who has led opinion polls of Tory members throughout the contest. The proportion of 2019 Tory voters that think she "looks like a prime minister in waiting" has gone from +5% to +28% overall since the last Opinium poll. Sunak has seen his rating drop from +14% to +6%. Among 2019 Tory voters, 48% think Truss would be the best prime minister, compared with 22% selecting Sunak.
In a race that has seen the candidates make regular announcements in a bid to win over the 160,000 Tory members with a vote in the contest, Sunak today attempts to appeal to them with a pledge to take action against university degrees that have poor outcomes for students. He also vowed to boost vocational education.
Opinium polled 2,010 people online from 3 to 5 August.