ISG 2021: Iranian Wrestlers Win Four Medals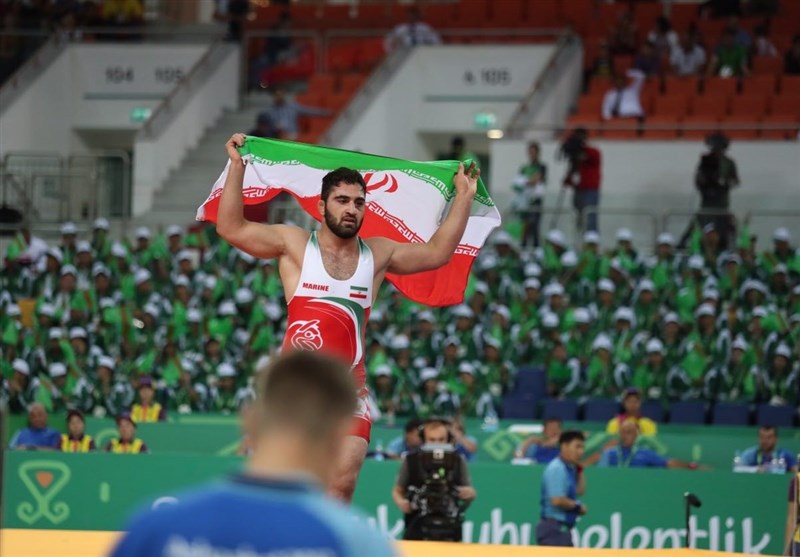 TEHRAN (Tasnim) – Iranian wrestlers claimed four medals in the 2021 Islamic Solidarity Games.
Alireza Karimi seized a gold in the Men's Freestyle 86kg after defeating Azerbaijan's Abubakr Abakarov.
Mojtaba Goleij also seized a gold, beating Turkey's Mustafa Sessiz in the final match of the 97kg.
Mohammad Firouzpour took a silver in the Men's Freestyle 74 kg after losing to Azerbaijan's Turan Bayramov.
Iranian freestyler Morteza Ghiasi won a bronze in the 65kg.
The 2021 Islamic Solidarity Games are being held in Konya, Turkey, from August 09 to 18, 2022. It is a multinational, multi-sport event that is played between the athletes from the nations of the Organization of Islamic Cooperation.
With an exception of the 2010 Games, it has taken place every four years since its debut in 2005 at Mecca, Saudi Arabia.
The Islamic Solidarity Games are organized and directed by the Islamic Solidarity Sports Federation and the Organization of the Islamic Cooperation, but for the first time in history, the event is organized by the Turkish Olympic Committee.