Palestine Key to Regional Stability: Iranian Diplomat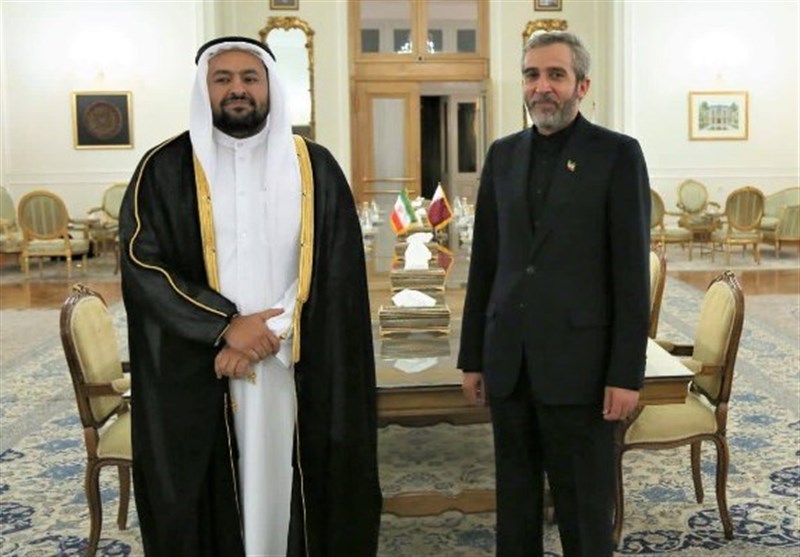 TEHRAN (Tasnim) – An Iranian deputy foreign minister described Palestine as the key to sustainable stability and security in the region, stressing that any regional arrangement must entail the restoration of the rights of Palestinians.
In a meeting with Qatar's Assistant Foreign Minister for Regional Affairs Mohammed bin Abdulaziz Al-Khulaifi, held in Tehran on Saturday, Iranian Deputy Foreign Minister Ali Baqeri said all regional countries have a duty, on humanitarian and Islamic grounds, to care about the issue of Palestine.
"The sustainability of any regional arrangement depends on the restoration of the rights of the Palestinian nation," the Iranian diplomat added.
Decrying the US and Israeli attempts to wipe Palestine away from the political geography of the region and the world, Baqeri said, "Palestine is the key to sustainable regional stability and security. Therefore, any initiative ignoring the rights of the Palestinian nation would be a factor behind instability and disrupt regional security."
He further highlighted the Iranian administration's policy of promotion of regional and multilateral cooperation, hailing the enhancement of relations between Tehran and Doha in the past year.
For his part, the Qatari diplomat pointed to the historical values that Qatar and Iran have in common, stressed the need for the expansion of relations between the two governments in all fields, and emphasized the importance of consultations between the Foreign Ministry officials of the two countries.
In a statement released in May on the occasion of the Nakba Day, the Foreign Ministry of Iran stressed the need to address the issue of Palestine as the most important issue of the Muslim world.
"The Islamic Republic of Iran's Ministry of Foreign Affairs emphasizes addressing the issue of Palestine, as the foremost and principal issue of the Muslim world, and considers attempts by global Zionism to drive the issue into oblivion to be doomed to failure," it said.