Iran Sees No Limit to Development of Ties with Brazil: FM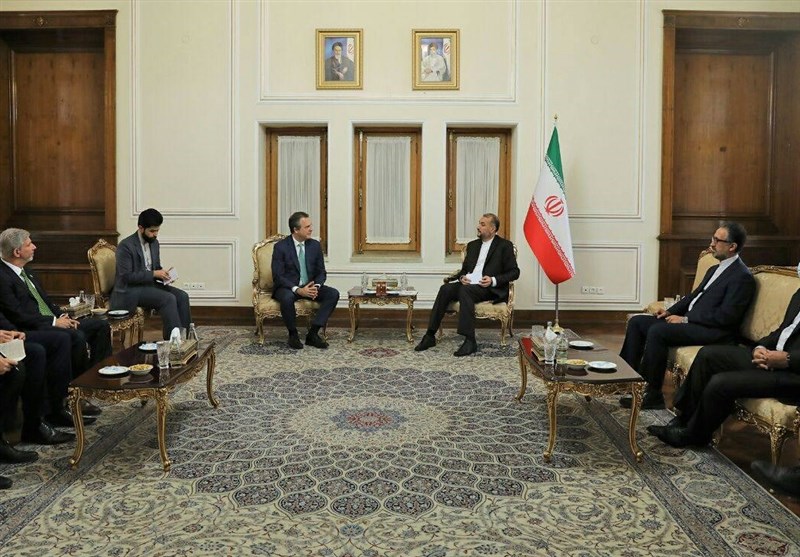 TEHRAN (Tasnim) – Highlighting the history of 120 years of relations between Iran and Brazil, Iranian Foreign Minister Hossein Amirabdollahian said the Islamic Republic sees no limits to the promotion of relations with the South American nation.
Amirabdollahian on Monday held a meeting with Brazilian Foreign Ministry's Secretary of the Middle East, Europe and Africa Kenneth Felix Haczynski da Nobrega, who has traveled to Tehran to attend the 11th round of Iran-Brazil political consultative meetings.
Referring to the 120-year history of Iran-Brazil relations, the Iranian foreign minister called the historical ties between the two countries a valuable asset.
Amirabdollahian highlighted the Iranian government's special attention to the development of relations with Latin America and added, "The Islamic Republic of Iran does not have any restrictions in the all-out development of relations with Brazil."
He also stressed the need for support from the public sectors of both countries to help resolve the problems of the private sectors in the development of commercial and economic relations, the Foreign Ministry's website reported.
For his part, the Brazilian diplomat pointed to the prevailing pragmatism in the bilateral relations and emphasized the importance of developing relations with Iran.
Haczynski da Nobrega also expressed satisfaction with the talks he has held with his Iranian counterpart and emphasized the importance of increasing the exchange of political delegations.