Closer Ties with Central Asia A Top Priority for Iran: President
September, 15, 2022 - 15:22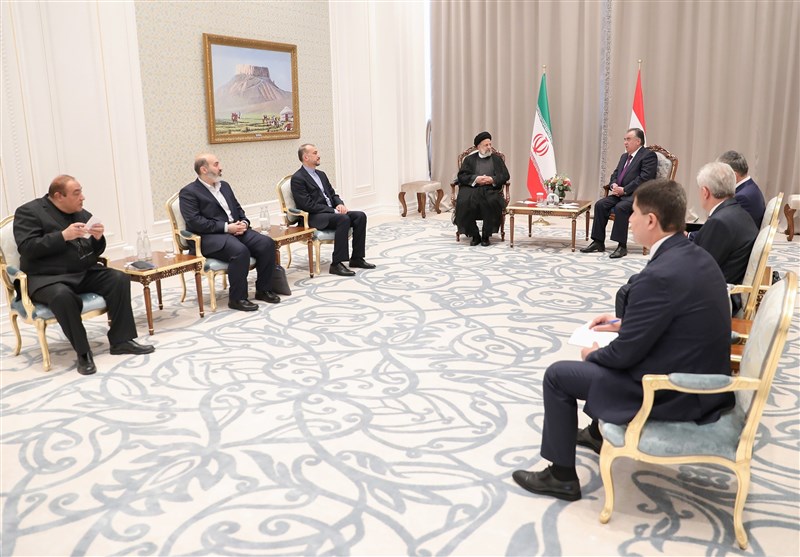 TEHRAN (Tasnim) – An overriding issue at the top of Iran's foreign policy agenda is the promotion of ties with the Central Asian nations, including Tajikistan, Iranian President Ebrahim Raisi said.
In a meeting with President of Tajikistan Emomali Rahmon, held in Samarkand on Thursday, Raisi described the expansion of relations with Central Asia, especially with Tajikistan, as a high priority in Iran's foreign policy.
Highlighting the cultural and civilizational values shared by the regional nations, Raisi said Iran will stick to the policy of enhancement of ties with the neighbors.
"There are great capacities for economic and trade cooperation between Tehran and Dushanbe," he noted.
Rahmon, for his part, hailed the progress in the relations between Tajikistan and Iran, particularly the economic and trade interaction, and reaffirmed his country's resolve to continue with such process.
The two presidents also talked about regional developments and the problems in Afghanistan.
Heading a high-ranking delegation, the Iranian president has traveled to Samarkand to attend the Shanghai Cooperation Organization summit.