Iran Ready to Help Resolve Issues between Tajikistan, Kyrgyzstan
September, 18, 2022 - 10:52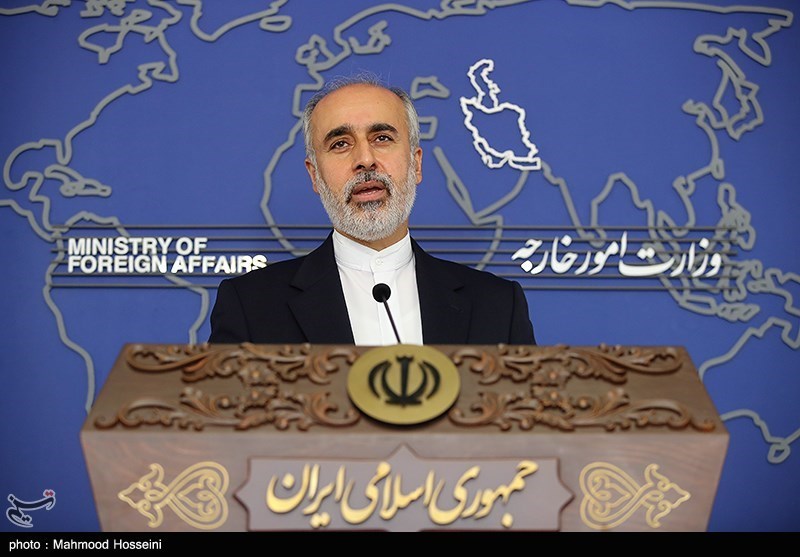 TEHRAN (Tasnim) – Iran's Foreign Ministry spokesman expressed deep concern over an escalation of border clashes between Tajikistan and Kyrgyzstan, urging the two sides to settle their differences via dialogue.
Nasser Kanaani on Saturday called for a lasting truce on the border and urged both sides to settle their disputes through dialogue and peaceful means.
The spokesman pointed to very friendly relations between Iran and the two Central Asian countries and announced Tehran's readiness to give any assistance in resolving differences between the two neighbors, according to the website of Iran's Foreign Ministry.
The remarks came after fresh clashes erupted on Friday morning in joint border areas. Both sides have accused each other of using tanks, mortars, rocket artillery, and assault drones to attack outposts and nearby settlements.
According to reports, the clashes have claimed the lives of 54 people so far. Kyrgyzstan announced that 24 of its citizens have been killed while some 137,000 others evacuated from the conflict zone.
Tajikistan has not yet officially announced its casualties but according to reports, some 30 people have been killed this week, including 15 who were in a mosque that Tajikistan says was struck by a Kyrgyz drone.
On Friday evening, the Kyrgyz president's office said in a statement the two sides had agreed in a meeting in Uzbekistan to order a ceasefire and the withdrawal of troops from the disputed areas.
According to the latest reports, the ceasefire is holding up despite accusations that both sides trade over violations of the truce.
Fighting regularly flares up between the two countries that share a 970-kilometer border, with about half of the frontier contested.
The fighting has raised fears of yet another conflict in the ex-Soviet region after unprecedented clashes between the two sides killed 50 people in 2021.