US Military Installation in Syria's Hasakah Targeted in Rocket Attack: Report
September, 18, 2022 - 13:52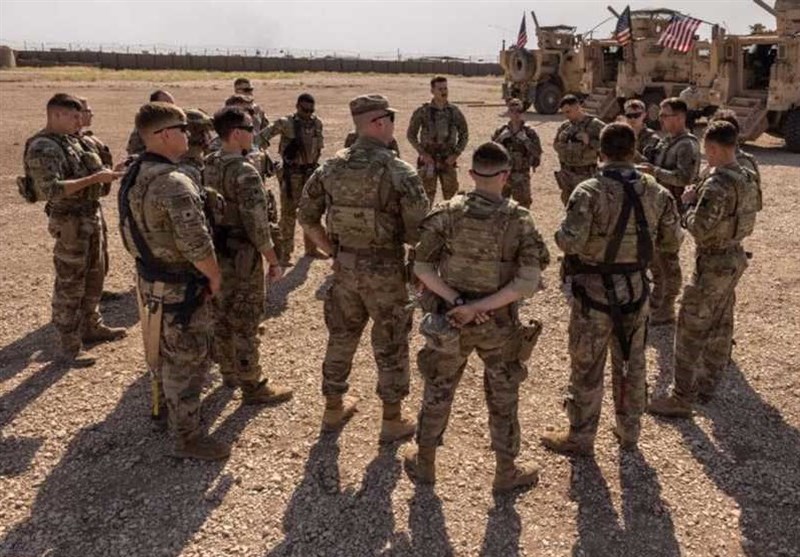 TEHRAN (Tasnim) – A military base housing US occupation forces in Syria's northeastern province of Hasakah has reportedly come under rocket attack from adjacent areas.
As Washington continues to deploy troops in energy-rich sections of the war-torn Arab country in order to further loot its natural resources, several rockets were fired at the US military base in al-Shaddadi town, which lies on the southern outskirts of the provincial capital city of Hasakah, early on Sunday, Sabereen News, a Telegram news channel associated with Iraqi anti-terror Popular Mobilization Units (PMU), also known as Hashd al-Sha'abi, reported.
According to the report, it was not immediately verified whether the projectiles caused any casualties or material damage. It was unclear where the rockets were launched from.
According to the sources, the explosions were followed by an extensive flight of US military aircraft over the area.
Earlier this month, Syria's official SANA news agency reported that numerous explosions were heard near the al-Omar oil field in the country's eastern province of Dayr al-Zawr at a military installation housing US occupation forces.
The US military has for long stationed its forces and equipment in northeastern Syria, with the Pentagon claiming that the deployment is aimed at preventing the oilfields in the area from falling into the hands of Daesh terrorists.
Damascus, however, maintains the deployment is meant to plunder the country's natural resources. Former US president Donald Trump admitted several times that American forces were in the Arab country for its oil wealth.
In August, Zhao Lijian, a Chinese foreign ministry spokesman denounced the illegal presence of US military forces in Syria, saying Washington's continued looting of the war-torn country's energy and mineral resources has only exacerbated the suffering of the Syrian people.