Swedish Court Ruling against Nouri Lacks Legal Credibility: Iranian FM
September, 24, 2022 - 11:17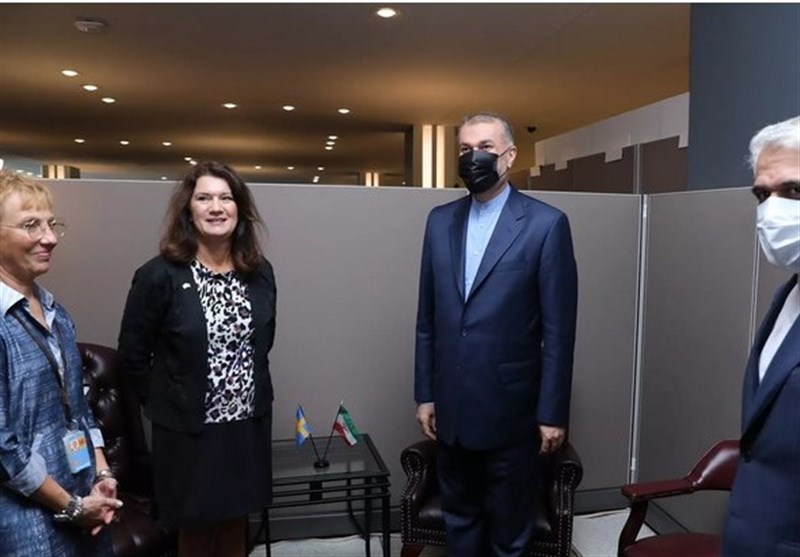 TEHRAN (Tasnim) – The foreign minister of Iran deplored a Swedish court's unlawful verdict against former Iranian official Hamid Nouri, cautioning against attempts by third parties to undermine the deep-rooted ties between Tehran and Stockholm.
In a meeting on the sidelines of the UN General Assembly in New York on Friday, Iranian Foreign Minister Hossein Amirabdollahian and his Swedish counterpart Ann Linde discussed a range of bilateral issues and consular affairs between the two countries.
Pointing to the trial of Hamid Nouri in Sweden, Amirabdollahian said the Swedish court's ruling lacks legal credibility and authority.
He also cautioned Sweden that it should prevent third parties with political objectives from harming the historical and deep-rooted relations between Tehran and Stockholm.
Amirabdollahian expressed hope that the age-old ties between Iran and Sweden would grow in various fields with mutual efforts.
Nouri was arrested upon arrival in Sweden at Stockholm Airport in November 2019 and was immediately imprisoned.
His accusers, who are members of the anti-Iran terrorist cult of Mujahedin-e-Khalq Organization (MKO), have alleged that Nouri was involved in the execution and torture of MKO members in 1988. Nouri has vehemently rejected the allegation.
In July, a Swedish court handed him a life sentence.
In the meeting with Amirabdollahian, Ann Linde said the judicial systems of different countries act on the basis of the spirit of law and independent processes to issue rulings.
She noted that continued consultations between the foreign ministries of Sweden and Iran will help them develop a common understanding of the consular subjects, such as the review of certain cases.
The two senior diplomats also called for constant political consultations at various levels between the two states.