Turkey Summons Greek Envoy in Response to Military Deployment in Aegean Islands
September, 27, 2022 - 16:17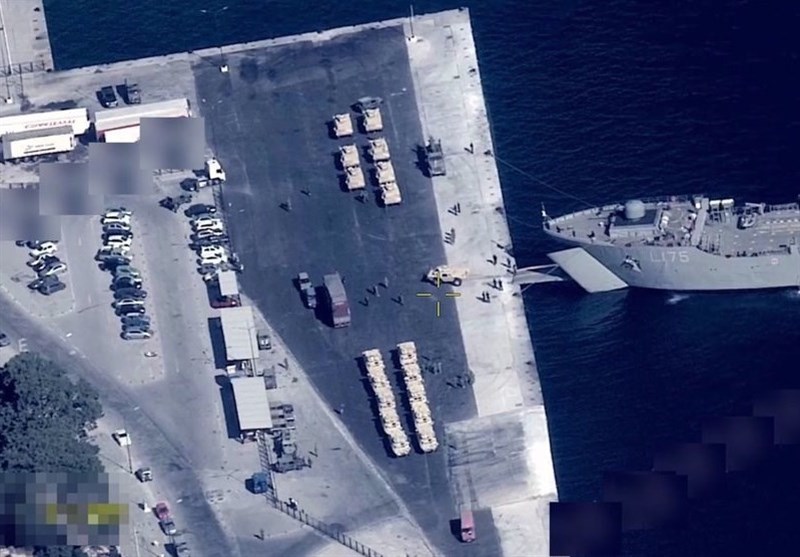 TEHRAN (Tasnim) – Turkey summoned Greece's ambassador to protest the deployment of US-made armored vehicles to two disputed Aegean islands near the Turkish coast, which Ankara insists must remain demilitarized in accordance with international treaties.
Greece and Turkey, both NATO members, have been at odds for years over maritime borders and energy exploration rights in the Aegean and eastern Mediterranean seas.
According to Anadolu Agency, the latest escalation occurred after Turkish security agencies shared aerial images over the weekend purportedly showing ships loaded with US armored vehicles docking at two Greek islands, Lesbos and Samos.
Turkey urged Athens to follow international treaties and emphasized that the deployment violated the islands' nonmilitary status.
Turkish President Recep Tayyip Erdogan warned Greece that Turkey would not back down from defending its rights and interests, accusing Athens of engaging in "perilous games."
"We will not fail to defend our country's rights and interests against Greece by using all the means at our disposal, when necessary," Erdogan said following a cabinet meeting.
Athens rejected Ankara's objection calling it "completely unfounded and incompatible with international law", AFP news agency reported a Greek diplomatic source as saying.
Tensions between the two countries flared in 2020 over exploratory drilling rights in areas of the Mediterranean Sea, leading to a naval standoff.
More recently, Ankara has accused Greece of violating international treaties by militarizing islands in the Aegean Sea and said Greek surface-to-air missiles were locking on to Turkish F-16 fighter jets carrying out a reconnaissance mission in international airspace.
At the UN General Assembly session last week, Erdogan accused Greece of committing "crimes against humanity" by carrying out potentially deadly expulsions of migrants traveling from the Turkish mainland to nearby Greek islands.
Greek Prime Minister Kyriakos Mitsotakis dismissed the accusation as "absurd," saying Turkey was "weaponizing" migration to put political pressure on Greece and other European countries.