Iran Slams West's Discriminatory Behavior in Fighting Terrorism
September, 30, 2022 - 17:26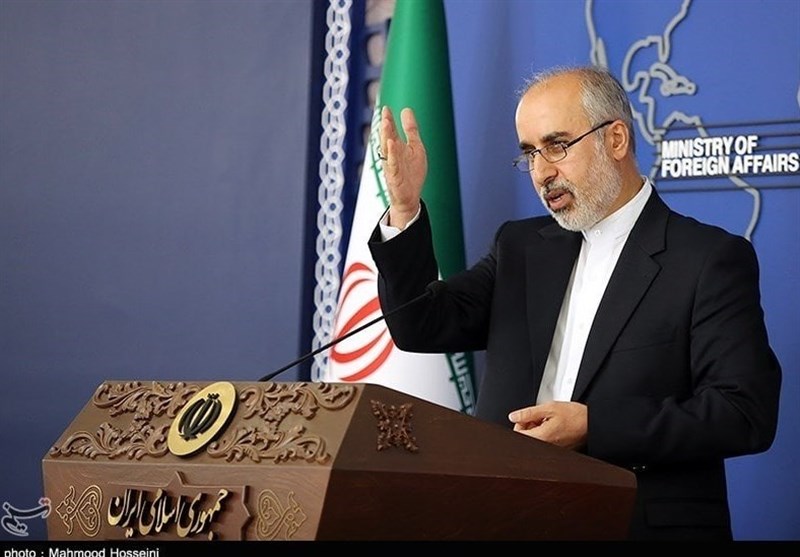 TEHRAN (Tasnim) - The Iranian Foreign Ministry spokesman slammed the "selective and discriminatory behavior" of some western countries in the fight against terrorism.
In a statement on Friday, Nasser Kanaani deplored certain countries that only issue statements, while "violating their international responsibility in the fight against terrorism", and continue their regrettable "practice of selective and discriminatory behavior" and standing "indifferent to interventions and violations of regional countries' sovereignty by themselves or others."
The Ministry of Foreign Affairs' reaction was in response to the statements issued by some countries, including Germany and the United States, regarding the IRGC's airstrikes against terrorist groups' headquarters in Iraq's Kurdistan Region.
Meanwhile, the Islamic Republic of Iran has repeatedly requested that the regional and central government officials in Iraq to take all necessary measures to stop separatist and terrorist activities in the region.
The Islamic Republic has over the past days summoned the British and Norwegian ambassadors as well as the charge d'affaires of Sweden and France to voice the country's protest at the governments' stances about recent riots in Iran and their failure to protect the Iranian embassies.
Protests erupted in several Iranian cities over the September 16 death of Mahsa Amini, a young Iranian woman who died at the hospital a few days after collapsing at a police station in the capital Tehran, where she and a group of others were receiving educational training on dress code rules.
Despite Iranian officials' clarification on the circumstances surrounding Amini's death, the protests soon turned violent, with rioters attacking ambulances, police officers, and Islamic sanctities, among others.